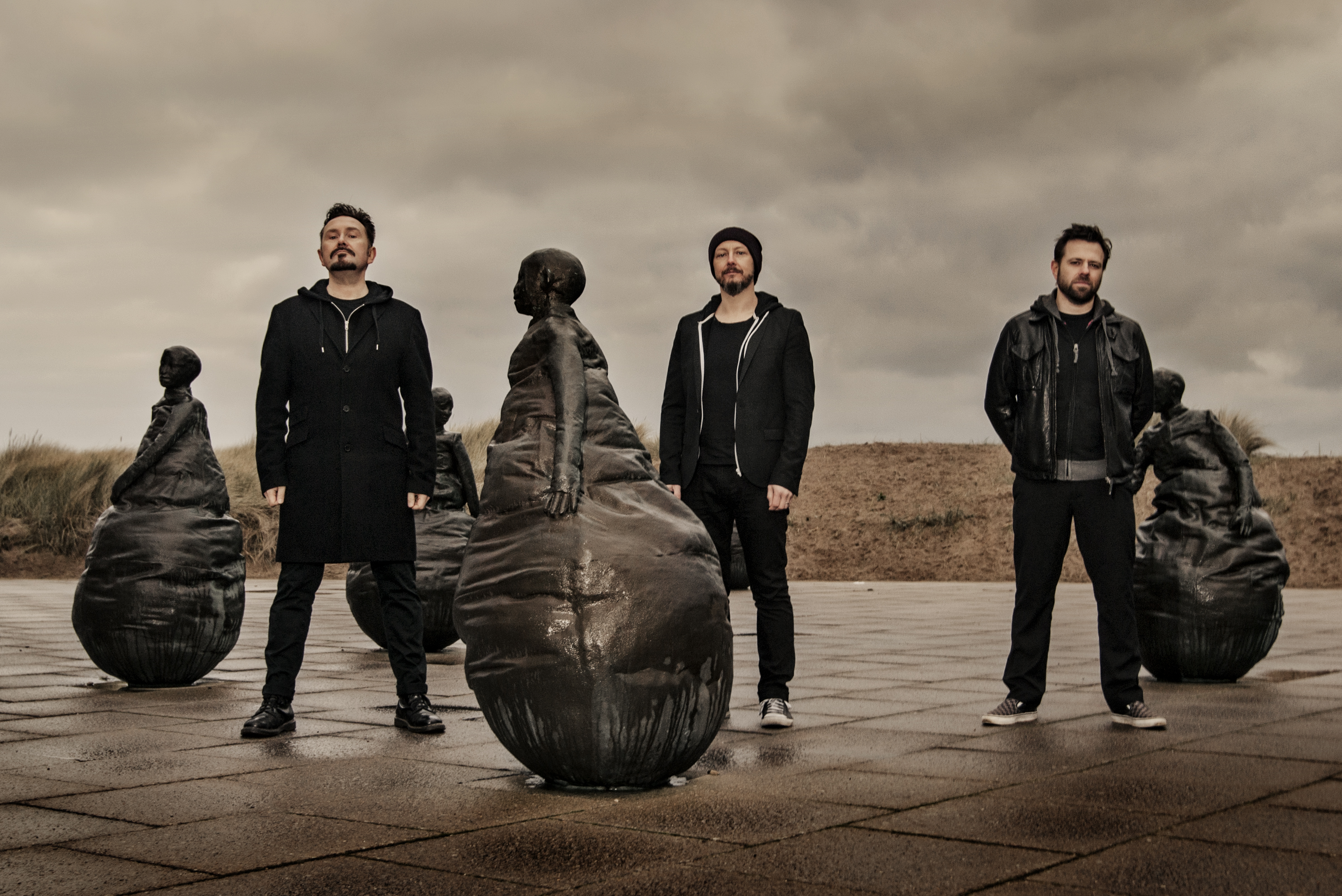 Therapy? is one of the most uncompromising, creative and individualistic bands of their generation and with their newest album, Disquiet, they've – again – extended this proud legacy. In support of their fourteenth studio album, the trio returns to Budapest, but before that, frontman-guitarist-vocalist Andy Cairns answered our questions.
You've already performed in Hungary. What kind of memories do you have about those concerts?
I've always enjoyed my time in Hungary, be it the big shows at Sziget where we had the opportunity to play to lots of people and party like crazy, the solo acoustic show where I had a wonderful time with an intimate audience or the club shows where we get a chance to meet our Hungarian fans up close. I'm also a big fan of Béla Tarr and Mihály Víg, so I try and experience as much of the culture as I can.
Your latest album, Disquiet's concept was based on your earlier album, Troublegum. Could you open up a bit more about that? What was about that album that made you return to it?
People always ask why we don't make Troublegum again. It was irritating me and I asked myself the question: "What would the 'hero' narrator of Troublegum be doing right now?". I then started to imagine how the protagonist would feel compared to 21 years ago. Bit by bit I started coming up with lyrics and melodies reminiscent but not the same as the Troublegum tears. Hopefully Disquiet will help some Therapy? fans that only like Troublegum to make peace with themselves.
Troublegum came out more than twenty years ago. What would you say, what's changed for Therapy? since its release?
Ha! Many things. We were a big band then we made strange albums and became a smaller cult band. We lost band members, gained new members, fired some of them, met a drummer who's also a musical soulmate and for the last few years have become a steady, confident band. I've kicked many addictions in the last twenty years and have come to realise that some things are more important than others. We've been through a lot of record labels too!
Did you think back then, that twenty years later you'd be still touring and making records?
No! I'm amazed I'm still doing it and loving it more now than I did when we were a 'bigger' band. I appreciate it more now.
You make a lot of literary references on your album and in your songs. On Crooked Timber and A Brief Crack Of Light, there were references to Immanuel Kant and Disquiet's title references to Fernando Pessoa. How does poetry influences you and your lyrics?
I'm always reading, it keeps my mind active and feeds my imagination. I'd be lost without books, well…books, music, film and football. When I get into a routine of touring and time at home reading helps to spark ideas and can act as a stepping off point to develop new songs. It only takes a well turned phrase to set me off.
Although your current tour promotes Disquiet, on some special dates, you perform the whole Infernal Love album. What kind of memories do you have about writing that album? How do you feel about performing it again in its entirety?
For years I hated that album, hated my life the year it was made, 1995. Awful memories. The band weren't talking, we were under a lot of pressure from the record company to write a follow up to Troublegum and I was off my head nearly every day. I can't really remember making the album but I do remember feeling incredibly sad while I was recording it, sad and isolated. I hope that by playing it live now, twenty years later, I can make my peace with it.
On Infernal Love, there is a cellist and a saxophonist playing and there are also ambient music pieces. What were your fans' reaction to these, especially after Troublegum?
90% of them hated it. It more or less ended any chances we had of becoming a bigger band than we were and, in fact, turned a lot of people against us. I was shocked, I thought the public would be more open minded.
You said in an interview that one of the biggest misconceptions about Therapy? is that you are huge heavy metal fans. Why do you think that you are considered that, even though you have albums like the aforementioned Infernal Love or the punk-rockish High Anxiety?
Lazy journalism, besides, I don't look glamorous so they presume I must be ignorant. There are some metal influences there but many more. Yes, we're a rock band but not just a heavy metal one. If you want pure heavy metal, there are many bands out there who can give you exactly what you want!
You've been doing some solo shows for a while. What's it like playing Therapy? material in such a different set-up – just yourself, a mic, a guitar and the audience?
I get bored if I'm at home too long, when I'm not on tour, and playing these acoustic shows was a chance to travel, challenge myself and play in small, close proximity to people. I like telling stories behind the songs, engaging with the audience and seeing their reaction. I miss the other guys in the band though.
During your more than two-decade-long career, you've covered songs like Joy Division's Isolation, Hüsker Dü's Dianne, Turbonegro's Denim Demon and so on. If you could pick bands to cover your songs, which bands and songs would you choose?
I'd like to hear Queens of the Stone Age do Lonely Cryin' Only and I'd like to hear Mihály Víg do Bowels of Love!