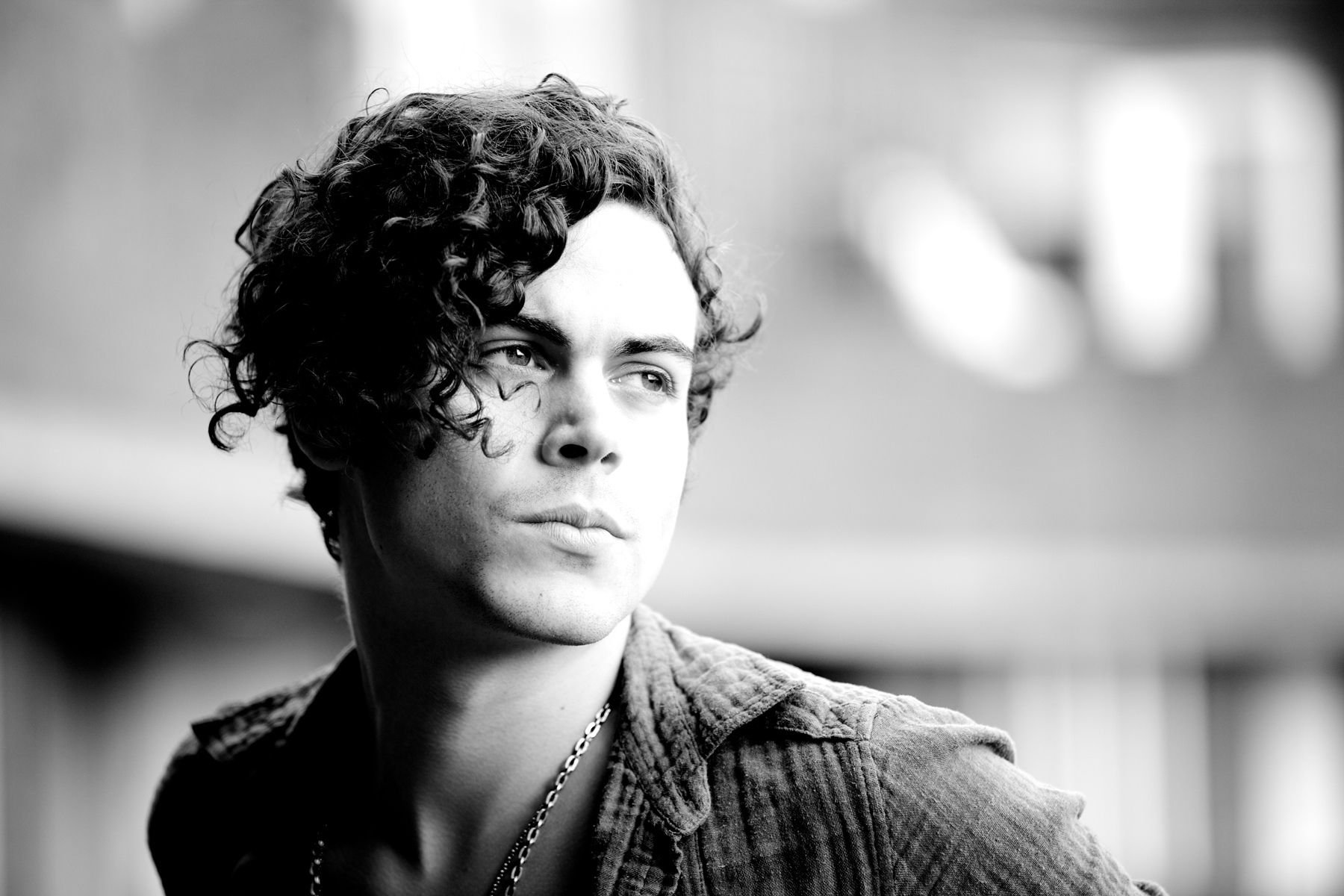 One of today's most exciting and beloved singer-songwriters is Alex Vargas from Denmark, who is on the right way to become this year's pop music sensation. The former Above & Beyond collaborator (also known as the singer of now defunct band Vagabond) is presenting the songs of his brand new album Cohere on the A38 Ship.
To Alex Vargas, the idea of being described as an up-and-coming artist is quite funny. He may be discovered by a wider audience nowadays, but in fact he's been a performer for over 15 years. "I've been doing this well over half my life", he says. "Other than a couple of odd jobs, it's the only job I've ever known. I feel so at home on stage. This is what I'm meant to do."
Born as the son of Danish/English and Uruguayan parents in 1988, Alex Vargas showed musical talent from quite a young age. Having grown up on the albums of Jeff Buckley, Sam Cooke, Nirvana, Pink Floyd, Prince and Queen, he first took the stage at the age of 12, at 15 he started playing the guitar and when he was 17 years old, he relocated from Denmark to England. In 2008 he formed the pop-rock outfit Vagabond, got signed by major label Geffen, and the following year they released their debut You Don't Know The Half Of It, which entered the UK Top 30. Vagabond were the first act launched by famed production team Xenomania, they played at Glastonbury, and a Guardian journalist went as far as to say Alex has the best white soul voice since Steve Winwood and Robert Palmer and that they could be the biggest band in the world. We'll never know if he was right because the musicians called it a day in 2010. There were no hard feelings – the members said farewell to one another on friendly terms saying that each of them wanted to pursue different musical paths.
After the demise of Vagabond, Alex immediately started to record songs of his own in Los Angeles. For a while we didn't hear much from him, until he released a solo EP titled Howl in 2013, and this was also the year he emerged as a collaborator of British/Finnish trance act Above & Beyond. He co-wrote and featured in such hits as Blue Sky Action and All Over The World. In 2014, Alex signed with Copenhagen Records and started releasing more and more solo stuff: first there were a few singles, then came the Giving Up The Ghost EP in 2016, followed finally by his first proper solo album, Cohere, this March. "No doubt, the album is full of pain – it was a real challenge to write most of the songs", says the artist, who shared the work with producer Tommy Sheen. The two produce highly poetic songs which combine soul, rock and electronic music. A friend of Alex's calls it "noise-soul", and the singer says it could be extended to "acoustic electronic noise soul."
One of the album's most moving and fragile pieces, Tidal, was written in one day after Alex received an emotional email mid-session. Overall, the songs ebb and flow with surges of passion: like his live shows, the quiet moments create such tension that you can feel yourself breathing, while the epic crescendos roar. "My perception of what success is has changed over the years", he says. His only concern today is writing great songs. "It's about recognizing exactly what you're in it for. When I hit rock bottom and decided to continue doing music, I realized I have to do this. There isn't another option. Even if people weren't listening, I'd still be making music."