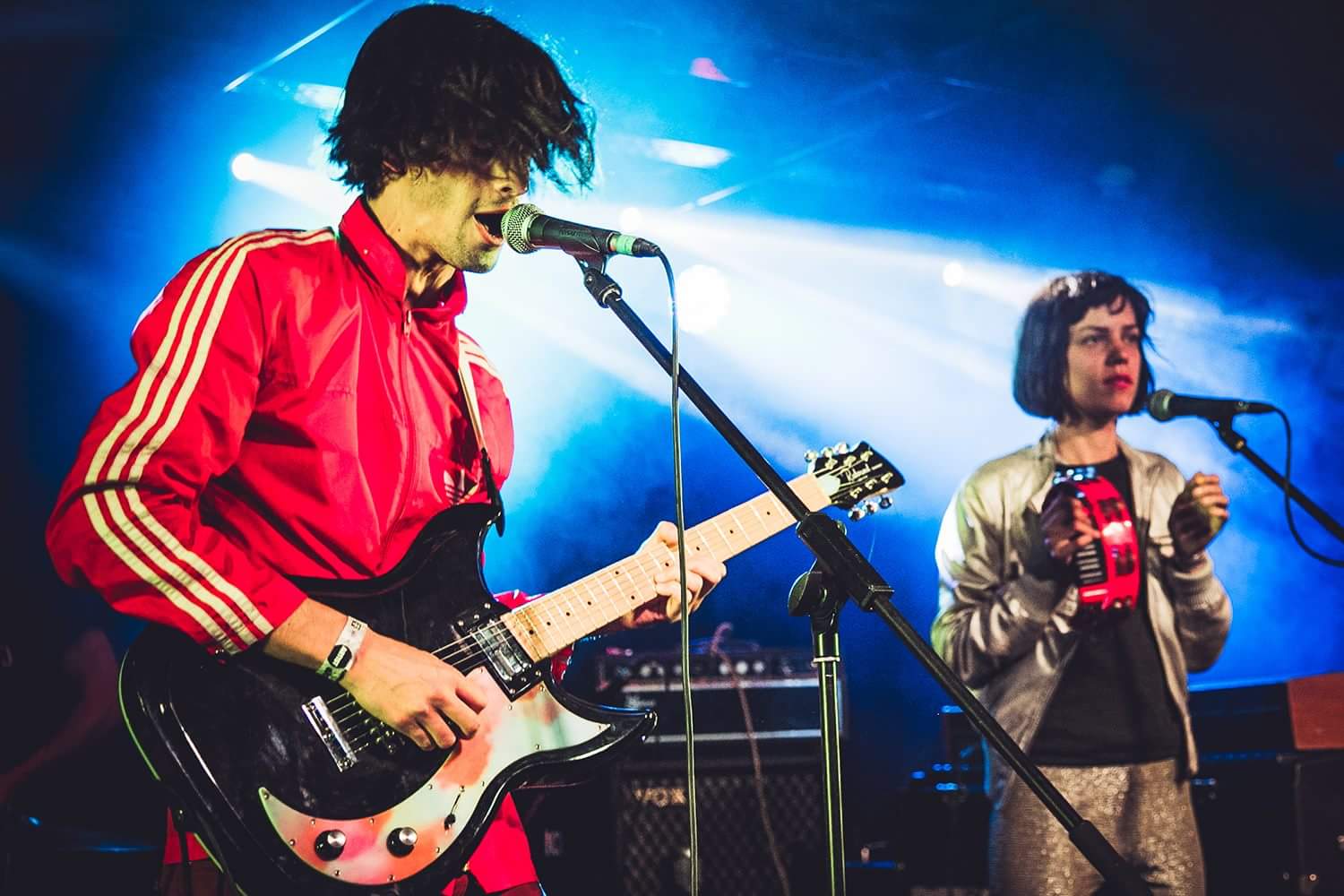 Organised for the second time between September 1-3, Dunapest awaits everyone with all kinds of programmes, each of them related to the Danube somehow – because of the theme or because they take place on a floating venue, like PONTOON, Kabin or the A38 Ship. On the latter, you can catch the Romanian Satellites, the Finnish View, the Austrian Hunger or local favourites like Ivan & The Parazol, Meteo or RedRed.
On September 1st, Satellites will get you in the mood, with their trademark mix of electronic post-rock, dubstep and drum&bass. While it can get melancholic, the Romanian band knows how to entertain and please a crowd, so don't forget about your dancing shoes. Especially because Finnish spitter View will spray some serious bars, layered on the top of fat basslines and grooves. In his home country, he is already considered a serious talent, with a debut album scheduled for the fall – and you can be amongst the first to hear some ill tunes from it.
RedRed is a collaboration between M3NSA from the FOKN Bois, paired with Hungarian producer ELO from the multifaceted Hungarian reggae collective Irie Maffia. Together, they combine African electronic music with elements of techno, trap and hiphop. Amoeba is an all-star funk-rock-jazz band, consisting of well-known figures of the local underground, playing what they love for the joy that comes from it.
On September 2nd, retro rocker gang Ivan & The Parazol will play a special acoustic set. Known for their youthful but inspired take on the music of the 60s and 70s, they usually can't wait to hit the stage and plug in their instruments – so this night is truly something that doesn't happen too often. Meteo is also on the bill and if you adore bands like Spacemen 3, The Brian Jonestown Massacre or Temples, you shouldn't miss out on them, as they take the best elements of psychedelic rock, surf music and krautrock, and fuse them into something otherwordly. This night's special guest will be Hunger, an electropop band from Vienna, who will transport us back into the 80s. Cinematic soundscapes, drum machines and synths: fans of Tears For Fears or Hurts will surely have a blast.