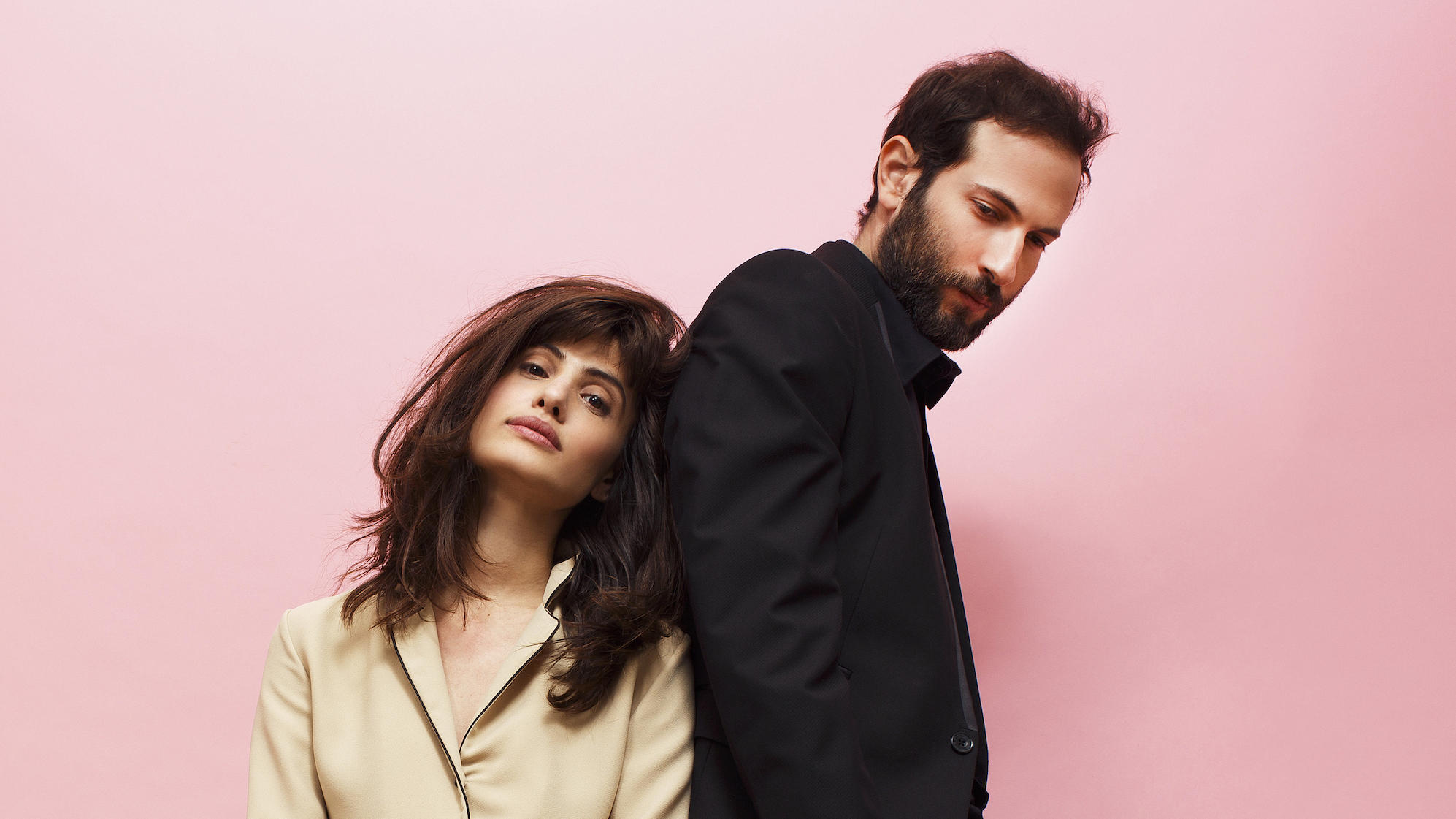 First of all, if anyone still has any doubts – Lola Marsh is not a person's name. It's a band from Tel Aviv, led by singer Yael Shoshana Cohen and guitarist-keyboardist-songwriter Gil Landau. The indie-folk/dream-pop outfit is returning to Hungary two months after their memorable set at this year's Sziget Festival. The band released their long-awaited debut album Remember Roses this June, and their gig on the A38 is one of the most anticipated events this fall.
Music played an important part in both Gil Landau's and Yael Shoshana Cohen's life from the very beginning. Gil started to play the piano and the flute from the age of six, and he was ten when he picked up his first guitar, as he was a fan of prog rock as a kid. Yael's parents were big music fans and as they worked and lived in exotic countries (the family spent years in Singapore and Kenya), they stacked up a record collection full of African and Asian music. When he was younger, Gil was in a couple of bands (one of them was called The Butlers), but he didn't find what he was looking for. In the meantime, Yael had to have surgery on her vocal chords, which changed her voice completely – it became a lot lower than it used to be. Although she graduated from the Rimon School of Jazz and Contemporary Music, she contemplated a career in fashion design or photography. For nearly a decade, she waitressed in a coffee shop, and one day in 2011 she went to a garden party of a friend of a friend, and it changed her life forever.
The friend of a friend in question was Gil – he was celebrating his birthday. At one point during the night, he heard Yael sing Dolly Parton's Jolene to a bunch of people, and he immediately knew that he found something, or, to be more precise, someone special. Already at the party, they started to play music together, and as they said later revealed, the first rehearsal was almost like a first date. They also became a couple (which they no longer are). They officially formed Lola Marsh (no proper explanation behind the name, the words sounded good next to each other) only in 2013. At one of their early club gigs, they were discovered by Israeli label Anova Music who signed them gladly. In the meantime, Gil and Yael were joined by Mati Gilad on bass, Rami Osservaser on guitar and Dekel Dvir on drums – keyboardist Ido Brian Rivlin completed the line-up later.
The first single titled Sirens was released in March 2015 and proved to be very popular, with one reviewer famously writing that the song should be on the soundtrack of the next Tarantino movie, whatever it would be. Second single You're Mine also became successful, just like the identically titled EP the following January. By this time, major label Universal had picked up Lola Marsh, and through them, the band released the She's A Rainbow single in May 2016. The title might suggest a nod to The Rolling Stones, but the song had more to do with another classic band from the 60s, The Moody Blues.
In the same year, the band got involved in the soundtrack to the Kevin Costner movie Criminal, and expectations for a debut album became higher and higher. We finally received it this June: Remember Roses is a fine amalgam of indie pop, folk and dreampop. Yael's voice sounds reminiscent of Lana Del Rey's nihilistic nasal registers, and the comparison is not accidental: the Lola Marsh singer performed Video Games on the Israeli version of The Voice, where she became a finalist. Other influences include Sufjan Stevens, Elvis Presley, Edith Piaf, Bon Iver and spaghetti western soundtracks. On the album, Yael (who may sound like Lana Del Rey but she looks like Penelope Cruz) sings about her childhood, and on October 19, we can hear these amazing songs on A38.
The opening act will be Vera Jonas Experiment, a talented Hungarian music group that has already gained the attention of local and international crowds, too.