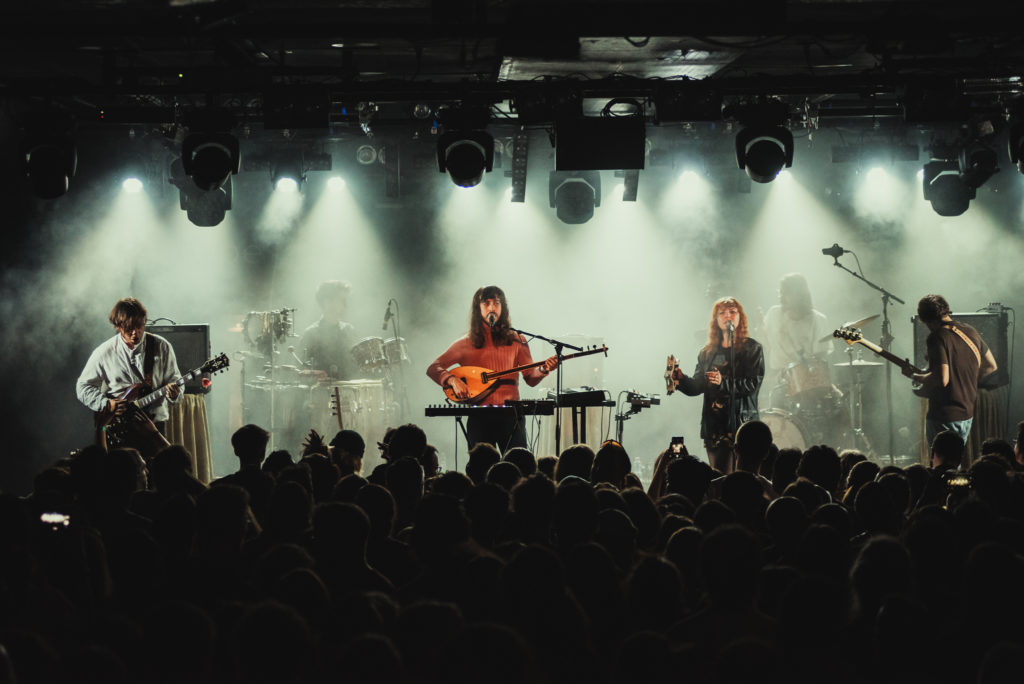 Altin Gün totally charmed A38's fully packed concert hall in February 2020 it's not a mistake that they have been named Amsterdam's finest Turkish psych revivalists by Pitchfork. The band is currently on tour but we managed to catch them for a quick interview session. They shared their experiences about the lockdown, the story of the two new albums and their plans for the next concert in Budapest: 28th of November in Akvárium Klub.
You released not one but two albums in 2021: Yol and Âlem. First, let's take a look at Yol. How would you describe the concept behind this album and what did your creative process look like? In what ways is this album different from your previous works on Gece or On?
The biggest difference is that we worked much more from home than with the previous two albums. We were forced to work like this especially when we first started working on the album by the limitations the pandemic regulations gave us. It wasn't always easy to work like this but it was also very refreshing and gave us lots of new ideas and insights.
And we didn't have to wait a lot for your fourth album, Âlem. Tell us about these steps you took very soon after your third album!
After we released Yol it was still hard to tour like we normally do because of the pandemic. We thought it might be a good idea to turn this unwanted extra time into something positive and give something back to nature by recording this charity album. Again we worked a lot from home for this one. 
The visuals and artworks are also very unique – not only the album covers but also your music videos. Can you tell us any behind the scenes secrets about Kisasa Kisas?
The video was directed by Gregoire Verbeke who shot it on 16mm analog film on a sunny day in Amsterdam and in the nearby dunes. We were amazed about how dreamy, sunny and tropical he could make it look. 
Your fourth album serves a beautiful cause, all your revenues go straight to EarthToday. Can you tell us about this cooperation? What is the main goal of this initiative?
They (EarthToday) want to make nature protection more accessible and visible and speed up the process. For every m² certificate sold, a new m² of nature is taken into protection. The square metres are protected by a global alliance of reputable nature protection organisations. Through this method EarthToday aims to build a global initiative to protect 50% of the planet by 2050. 
You are currently on tour, how does it feel to play on various stages of the world after the lockdown? What did you miss the most from these experiences?
It's really great to be back on the road again. We had such nice audiences and sold out shows in France, Germany, Turkey, the Netherlands and Belgium already. It was a nice experience to work on a more electronic version, but we really see ourselves as a live band and we can't wait to tour more and start creating new music together on stage and in the rehearsal space.
You are coming back to Budapest to a bigger venue this time. How do you remember your first time here? Do you have any special memories from the A38 Ship?
Definitely. It's a beautiful venue and the crowd was amazing. It always feels very special when you play somewhere for the first time and there are so many people that give you such a warm reception. Really looking forward to our next show in Budapest. 
What are you planning for the next show in Akvárium Klub on 28th of November?
We have 4 albums now and we're already working on new ideas. We'll make a mix of all those records for the repertoire. Can't wait to play these songs again for a fresh audience.