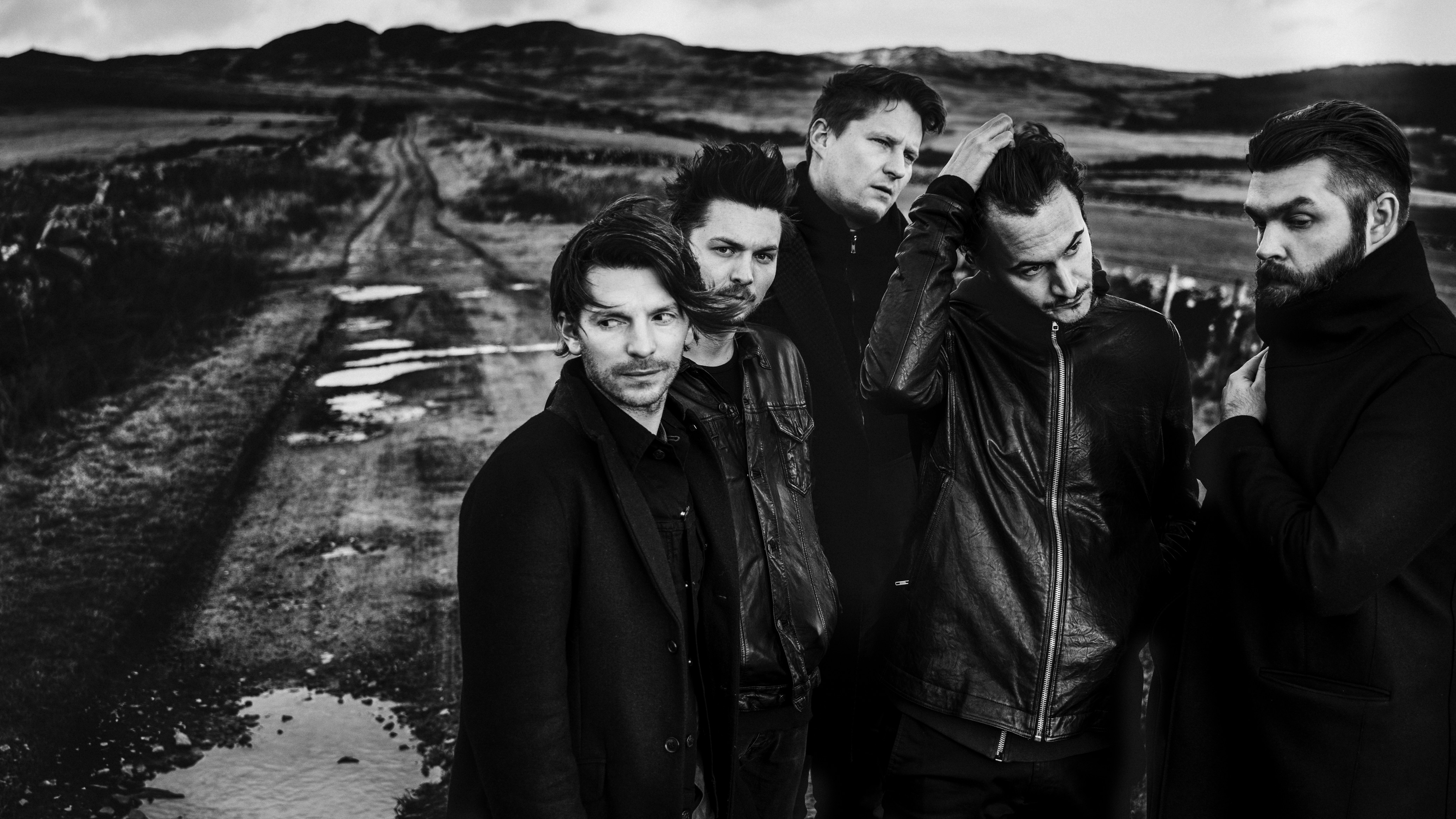 Editors went from Interpol-esque post-punk act to a new wave/synth-pop band, heavily influenced by the 80s. Their newest album, In Dream, released this fall is full of haunting slow-burn epics, that build with Kubrick-ian intensity. But before their live performance grabs you by the throat on December 8 at Barba Negra Music Club, we asked their drummer, Edward Lay about changes in the lineup, self-producing their record and Hungarian festivals.
You've already performed in Hungary, at Sziget Festival and other venues. What kind of memories do you have about those concerts?
That festival is legendary! The vibe it has is really unique. The crowd is very receptive, they are very enthusiastic, we had very nice, joyful experiences, whenever we've been to Hungary. It's a special experience to play at a town with such history and so much to explore – and we've only scratched the surface yet. I'm very happy about coming back.
Your newest album, In Dream was the first album that was produced entirely by yourself. How did you came to this decision?
It was an accident, really. You usually start to write songs, present them to a couple of producers who you'd like to work with and when we were working on them, in our lockaway in Scotland, we've realised that we are creating something special sounding. And we didn't want to draw away those moments that we were capturing on what we thought maybe demos. So we decided that with a little bit more work, we work through the masters as a group and interpret the songs exactly in the way we wanted. It was like, you know – we were learning during the time we were going along. It's not the most perfectly produced record, but that gives it's charm. We didn't intended that, but after a couple of weeks of writing, we've realised, that we are actually producing a record and we didn't stop that.
Did you question yourself more or less as a band with no producer around? 
Do you know what? I think we've questioned ourselves less, because with a producer, with somebody with such an outright view of what your songs should sound like, there were always gonna be a bit of a battle. And sometimes, that's fantastic and creates a sort of tension, and that spark gives the songs something unique – but with this one, all of us were so involved! Throughout the process, we were talking with each other, making sure we agree on all of the things. So it turned out to be an album that shows the personality of every member of the group.
You've said in many interviews that The Weight Of Your Love was a transitional record, how do you feel about In Dream?
I think it really captures the essence of our band and the personalities in it and our musical takes as a whole group, not of just one or two individuals. It is really a cross section of every single one of us. So, I think it feels like our most inclusive album. The fact that we self-produced it was a testament to that, and I think that really enhances the record, the relationship we have now as a band of five people.
Compared to The Weight Of Your Love, In Dream is a more electronic and synth-heavy album. Does it have anything to do with you saying that you wanted to do a 'proper studio album' this time?
I think the songs Tom was writing translated much better when we put them in a more synthetic world. And the songs of the last record, they were songs that were made to be played in a room, by a group. We've said it, it was a new band, so we wanted to take over those songs and write them in a room, together and be able to play them live and onto a record. And with In Dream, we wanted to do things step-by-step, we wanted to build things up, like we'd do in a studio, so yeah.
There is a visual concept for the album as well and you were working with Rahi Rezvani on it. What were you having in mind in terms of visuals and why did you pick on him?
We met him a couple of years ago, when he shot our band live, and we absolutely loved his take on live photography. It was quite different: very dark, it suited the mood of what we do, so we kind of started a work relationship with him and when the new album came, he suggested, and we agreed, that he would take on the whole visual direction of the project. We gave him total control and that's great for an artist, because it means that all of your videos and artwork is in sync. This project really feels like a whole. The great albums that we like are all feel very joined up, the artwork, the videos and the music. So, the way he listens to our music and interprets it in a visual sense, it's perfect for our band.
Your new guitarist, Justin Lockey is also making videos and short films since a long time. Were you thinking of asking him to direct your videos?
No, not really. I mean, he also has an opinion on these things and it's great to have somebody with a bit more functional skills in the band. He became such an important member of the band, he was basically the engineer on the record. He has a very calm manner in the studio, he has a technical knowledge that was a great help in terms of self-producing the record. I think he allows us to a bit more creative as a band, because he knows so much about artworks and the technical side of recording records.
Rachel Goswell from Slowdive sings on some of the songs on the new record. How did it came?
We always wanted a female vocal on some of the songs in the last few years. So, it just seemed like the perfect balance of voices! Her voice, Tom's voice, dueling together, so we just asked her if she would like to come over and sing on some of the songs, without any pressure – if it didn't work, it didn't work, nobody was desperately seeking anything. We just thought that it would be nice additional layer to what we were working on. She said yes, we had a great time, and she ended up singing on some of the songs. So it was a very sucessfull period.