On A38 Ship, amps can sound so loud they shake the ship – and during its nearly one and a half decade long history, it has happened a number of times, and history will repeat itself in February. The upcoming concerts of bands like Touché Amoré, The Dillinger Escape Plan or Firewind promise some of the most memorable moshpits, crowdsurfings and fistpumpings that ever took place here. Rock out with your boat!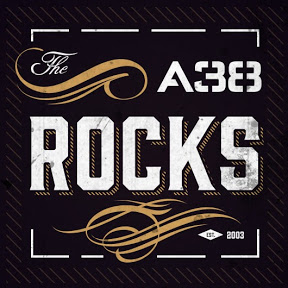 We will kick off February with a bang: De Staat, fronted by the Dutch Josh Homme, Torre Florim, will surely make you go wild. The rock group from Nijmegen is a regular at all the major music festivals in the Netherlands and masterfully blend Queens Of The Stone Age-ish robot rock with some experimental flavors. On the following day, February 2, one of the most cultic progressive metal acts, Fates Warning will hit the decks to present their latest album Theories Of Flight to their local fans. Fans of Steven Wilson and/or Porcupine Tree shouldn't miss out on this!
Since we dedicated another column to why Touché Amoré's return is a must-see, we won't go into details here, but believe us: it will be one of the most emotionally intense nights of 2017. Ex-Strapping Young Lad-founder Heavy Devy aka Devin Townsend is one of the most forward-thinking and innovative figures in the world of extreme metal; it isn't an overstatement to call him the Frank Zappa of the genre. So any time he returns to Hungary – for example, on February 13 – he should be seen live. Especially if Between The Buried And Me and Leprous are also on the bill. Just four days later, legendary outfit The Dillinger Escape Plan will return to the A38 Ship. A decade has passed since their last concert here, at which Greg Puciato climbed to the ceiling while screaming his lungs out but it still resonates within us – and we have a feeling that they want to go out with a blast.
If you've missed out on any of the aforementioned shows, don't worry: the A38 Rocks Youtube channel features whole concerts of bands like Therapy?, Madball, Kvelertak, Crowbar, God Is An Astronaut, Ignite or Animals As Leaders, recorded at our venue, in super-high quality.
Turn your living room into the concert hall of the A38 Ship and enjoy Danube-shaking performances from your sofa!