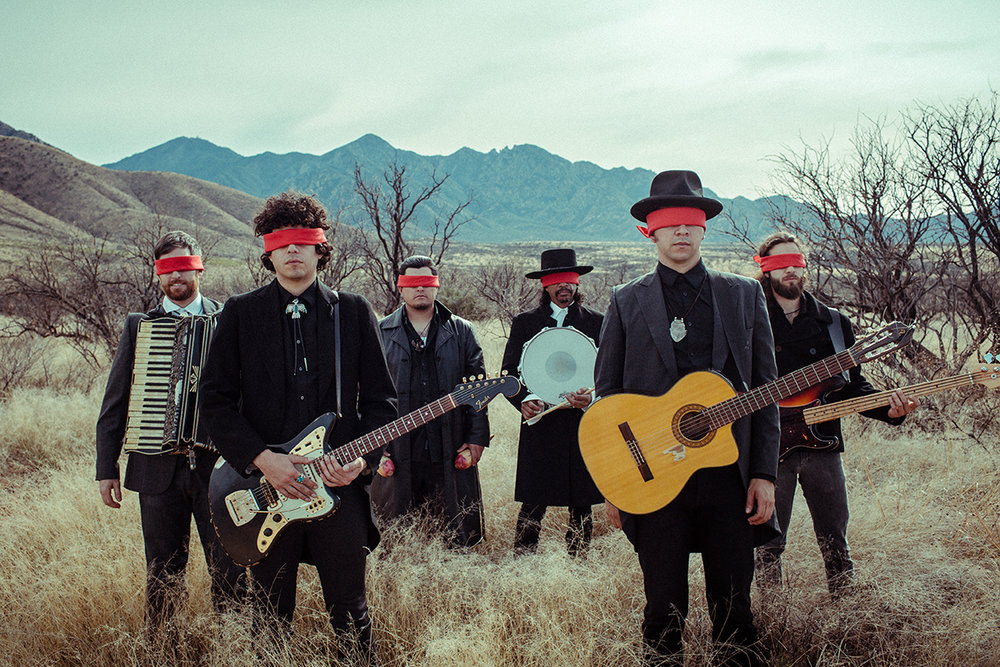 Tucson's mystical psychedelic-cumbia-rock band led by Giant Sand members Brian Lopez and Gabriel Sullivan wanders far and wide, into the psychedelia of Amazon backwaters, the bumping grind of chicha, quirky electronics and West African desert blues (Imarhan's and Tamashek rock legend Tinariwen's Sadam Iyad Imarhan collaborated with Xixa to write "World Goes Away".) You can experience it for the first time in Hungary on March 26, when they'll perform at Dürer Kert, together with Psycho Mutants.
At turns rough and raw, scintillating and ethereal, the band evokes the stark magic and eeriness of the desert, in tracks that sound effortless, despite disparate source materials. Bloodline, their latest album which was released last year is a departure from XIXA's first incarnation, as a chicha cover band inspired by vintage Peruvian tracks from the 70's featured on The Roots of Chicha, a compilation. The music came naturally to Lopez and Sullivan, Tucson natives with bloodlines reaching south.
"All the Latin beats and rhythms are in your brain your whole life, so they make a lot of sense when you start playing them,"reflects Brian."Latin music is part of Tucson's sonic landscape." Only forty miles from the border, the city's laidback vibe and Mexican communities nurture everything from strong singer-songwriter and hardcore scenes to great cumbia bands playing at out-of-the-way Mexican steak houses on the south side of town. Latin music is everywhere.
Yet it's about more than where the musicians are from. It's about the reinvention of a fragmented but powerful sense of heritage. Part of a wave of second and third generation Latin music experimenters, XIXA digs into various iterations of vintage Latin sounds to forge a new identity, one that is entirely domestic. It's more about artistic affinity than blood-and-guts roots.
"Until you dive into Latin music, you don't know if you have a strong sensibility for it,"  Brian continues."I grew up speaking English, but went to bilingual dances and so on, your typical second or third-generation Latino family. My grandparents didn't want my parents to speak Spanish, or to be Latino."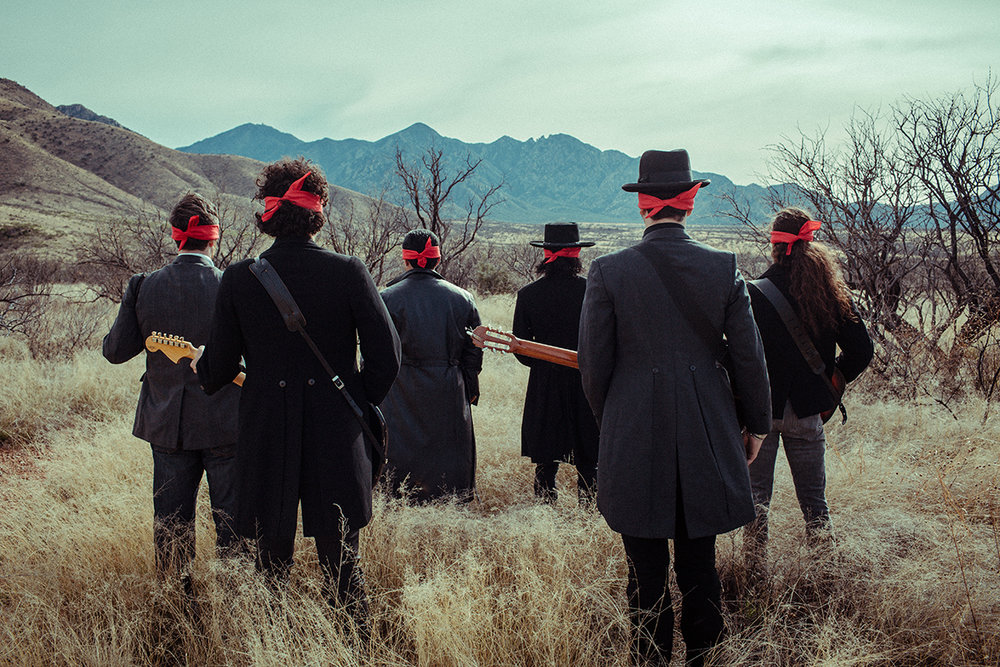 Fascinated with the music, they learned to musically speak chicha fluently, gathering musicians from the Tucson scene to form Chicha Dust, eventually growing to a sextet. "Winston played for Alice Cooper and Bob Dylan in the 90s. Efren ONLY knows Latin music, and didn't know Led Zeppelin,"notes Brian."You put them together," that core combination of hard rock drums and Efren's timbales,"and it's XIXA."
Without trying too hard, they began to write originals, somehow getting six players featuring also Jason Urman on the Keys and Geoff Hildago on bass on the same creative page with remarkably little stress. "We've never had moments when we weren't sure what to do with our sound," Gabriel explains. That confidence busts out of guitar-driven songs like "Golden Apparition," the most chicha-inflected track, or the dark, growling cumbia of "Nena Linda." The band explores dreamy atmospherics ("Dead Man") and wigged-out modal rock ("Down From The Sky").
The peculiar aesthetics of the desert permeates the entire album, including its visual elements, created by Tucson-based artist Daniel Martin Diaz. "When we started working on the album, Daniel was the only person I felt I could trust with the artwork, and by trust, I mean it would be an extreme honor to have him create our image," recalls Sullivan. "The first concepts he sent us were absolutely stunning and were exactly the direction I had hoped for. The aesthetic of this band, I believe, plays an equal role to the music and creates more than just a band, but an entity that presents concepts and landscapes while allowing listeners to find reflection as well."
"When one lives in the desert for so many years you begin to have a dialog within the artistic community. We're all searching for a common mystery that lurks out here," remarks Diaz. You might find it at Dürer Kert on March 26.