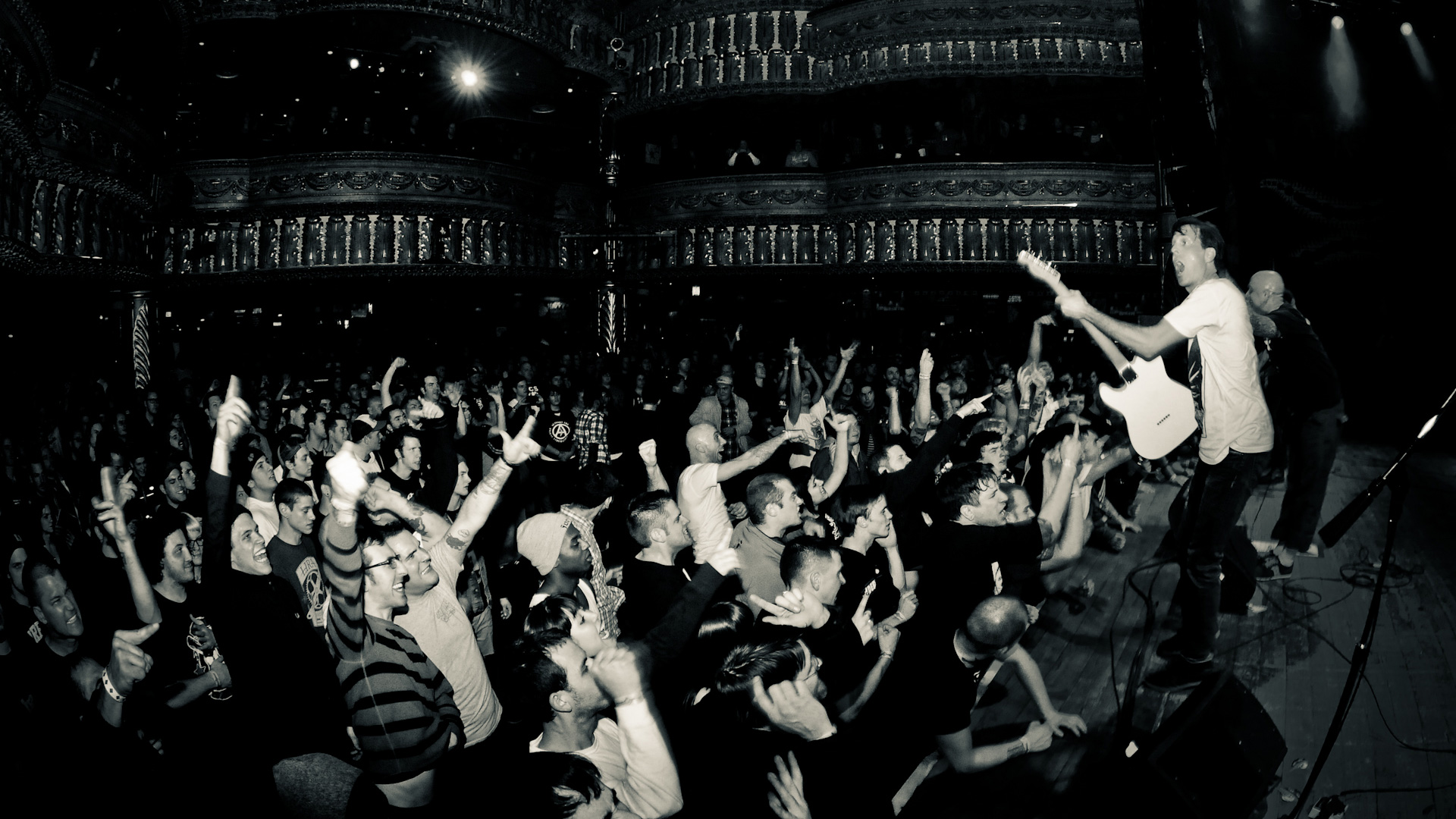 Hardcore icons Gorilla Biscuits came together in the late '80s to add their two cents to the straight-edge scene in New York City. In the following decades, they helped to define the genre and became one of the most influental groups in its history. Not to mention that the members also formed other bands like Quicksand, Rival Schools, Civ or Walking Concert. So calling their first ever Hungarian club concert "a once in a lifetime" event that nobody should miss wouldn't be an overstatement. Why? See below.
Gorilla Biscuits were formed in 1987, by bass guitarist Arthur Meow Smilios, vocalist Anthony Civarelli, guitarist Walter Schreifels and drummer Luke Abbey. They picked the name under the pressure to have a name when Token Entry arranged a gig for them. Ironically (due to their straight-edge mentality), it came after quaaludes, aka "ape shit" or "gorilla biscuit" due to its size. The intent was to change the name later, but it stuck. However, the name was used effectively in one of their early songs which is titled Biscuit Power with the lyrics "gorilla biscuits in your fucking head, one more time and you'll be dead…"
In 1988, Revelation Records released the eponymously titled Gorilla Biscuits 7-inch EP, which became a hardcore hit. A year later, they released Start Today, their first and only album, which became the biggest selling release ever for the label, and was also the first album that was issued on CD, alongside its vinyl and cassette versions, as part of the routine production. Start Today clearly showcases everything that made Gorilla Biscuits a cult phenomenon in the hardcore world: from the way they blended the aggression and energy of bands like Agnostic Front with a sense of melody likened to the Descendents and Dag Nasty to their positive statements for change. They were very reactionary, trying to move the movement away from the militant rules that many hardcore straight-edge fans had created around their favorite bands.
The main goal was to try and include anyone who wanted to take on their political views without worrying about the aesthetics, something that made them unpopular with many in the movement. The songs covered a wide range of topics, all relating to self-improvement through very specific means: not being channel-surfing couch potatoes, shunning racists, showing gratitude and appreciation to our friends, expressing ourselves in ways that avoid insulting others ("I can't believe the things we say / A cutting word can ruin days!"), reserving judgment until we hear all sides to a story, and going veggie out of affection for our pets ("My true compassion is for all living things / And not just the ones that are cute!").
Shame that not too long after the debut album was out, Schreifels left the group to form Quicksand, a legendary post-hardcore group. Not much later, Gorilla Biscuits officially broke up: they played their final concert in 1992, but in reality, the remaining members turned around and formed CIV, a pop-punk combo that scored a minor hit with "Can't Wait One Minute More" when they reappeared on a major label in 1994. They re-united for the first time in 1997, for a benefit show and CBGB's, and once again in 2005 and 2006. Ever since, Gorilla Biscuits tour around the globe from time to time, spreading positivity in all the moshpits of the world. But until this April, they have never been to Hungary, a country famous for its underground punk/hardcore scene. So mark April 28 in your calendar with red, when this ends and the cultic hits of Start Today will blast from the ship's speakers for the first time. And if you're still not convinced, we should add: the band usually plays legendary songs like Judge's New York Crew or Minor Threat's Straight Edge at their performances, so you should expect a full-on celebration of positive vibes and hardcore.