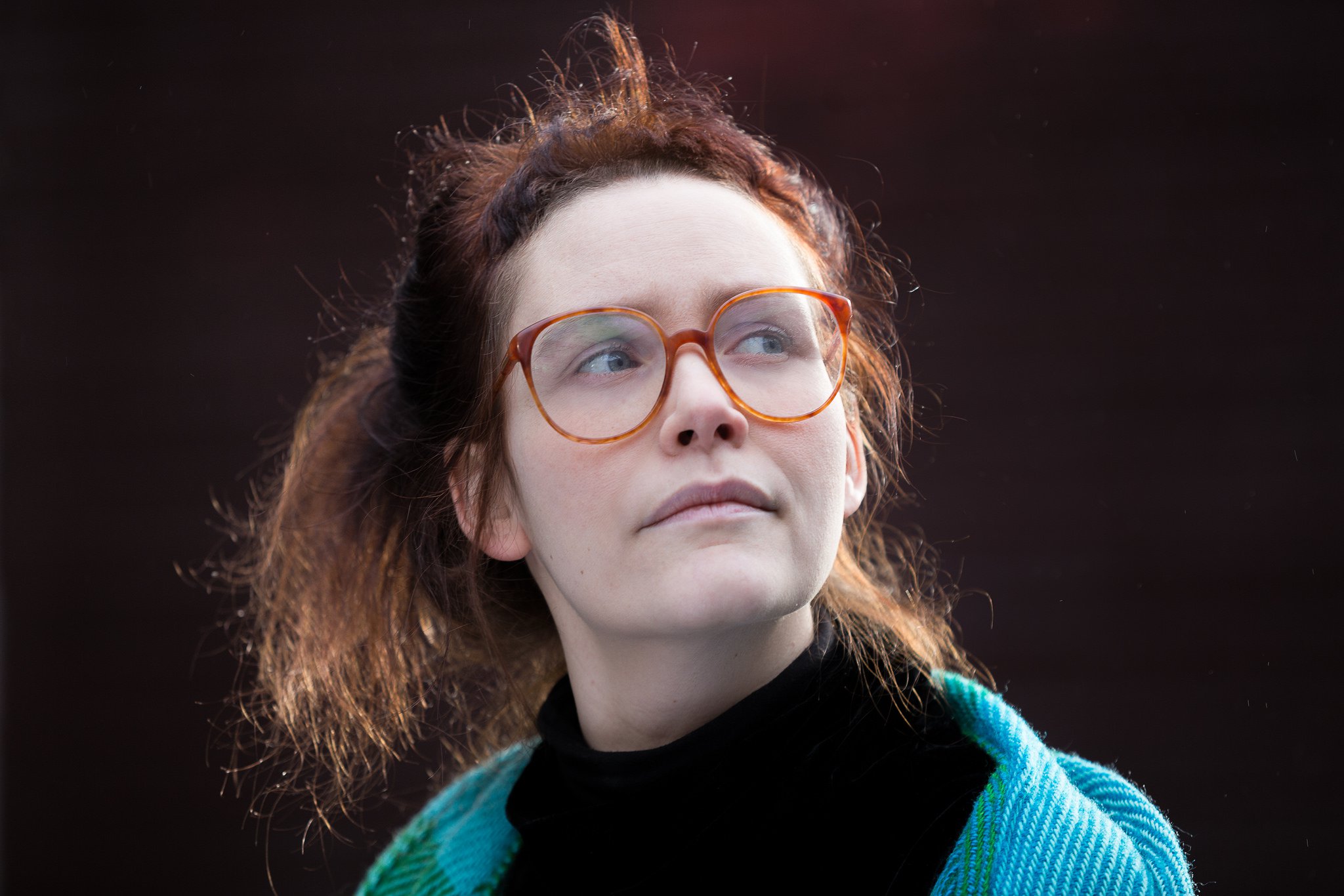 Needless to say, Icelandic art-pop does not end with Björk. One of the island's finest next-generation female artists, Sóley is returning to the A38 Ship for the third time. The fragile singer-songwriter of delicate atmospheres is touring her latest album titled Endless Summer – her most upbeat work so far.
Nowadays we know Sóley (born Sóley Stefánsdóttir in 1986) as a solo artist, but she might also ring the bell for those who remember Icelandic indie-folk band Seabear. She was born into a musical family, so it came as no surprise when she started studying classical piano as a child. Later she enrolled at the Icelandic Academy of Art and became a masterful guitarist. In 2006, she joined local indie-folk band Seabear which originally started out as a one-man project for Sindri Már Sigfússon. Described by music magazine Clash as "Sufjan Stevens meets an unplugged Arcade Fire", Seabear released their debut titled The Ghost That Carried Us Away in 2007, followed by sophomore effort We Built A Fire, three years later. It is Seabear's last album to date, and even though there has been no official announcement, the band seems to be on hiatus since their March 2016 one-off concert.
In 2010, when the last to date Seabear album came out, Sóley started her own solo career. Her debut EP Theater Island was released on the same German indie label, Morr Music. The music wasn't too different from her band's output, yet it was a lot more personal, evidently. In 2011 came her first solo album, We Sink, receiving rave reviews, which praised her piano skills and vocal delivery. The songs had dreamy atmospheres, the lyrics were surrealistic. No wonder that the critics mentioned the names of Björk, Zola Jesus and Joanna Newsom.
After the We Sink Tour, Sóley took a break from music and she gave birth to her daughter. Not much later, she returned to recording – her next release was a piano EP titled Kromantik. Album number two, the more introspective Ask The Deep, came in 2015, and just like in the case of the debut, Sóley performed an unforgettable gig aboard the A38 Ship.
Two years (minus three days) after Ask The Deep came out, the Icelandic singer-songwriter is releasing her third longplayer Endless Summer – a more optimistic effort than her previous one on which the devil played an crucial part. "One day in January 2016, I woke up in the middle of the night and I left a note to myself to write songs about hope and the spring", she says. "I painted the studio yellow and purple, I bought a grand piano and started playing on it. That's how it started." First singles Never Cry Moon and Grow can give you a good hint of what the record might sound like. The video to the latter track is really interesting, as it was shot on a snowy winter day, which is not too typical for a track that appears on an album called Endless Summer.
Written over a period of one year, Endless Summer was made with long-time friend and collaborator Albert Finnbogason, and its first track is called Úa, named after Sóley's daughter. According to the artist's press release kit, the album is like the Icelandic summer; a liminal, endless turning, a shift of consciousness, an endless awakening of continual brightness not without the acknowledgement of winter – it is the eruption from which the rebirth of light emerges.
As well as completing the new album, Sóley has taken the time to collaborate with Sin Fang and múm's Örvar Smárason to release a track at the end of each month this year – an exciting project that they describe as "a monthly dose of subtle mayhem." Soley seems very active nowadays: a collaboration series, a new album, touring the new songs, and the best news for us is her third concert on the A38 Ship on May 23. We are honored to welcome one of the most noted Icelandic female singer-songwriters of the post-Björk generation.