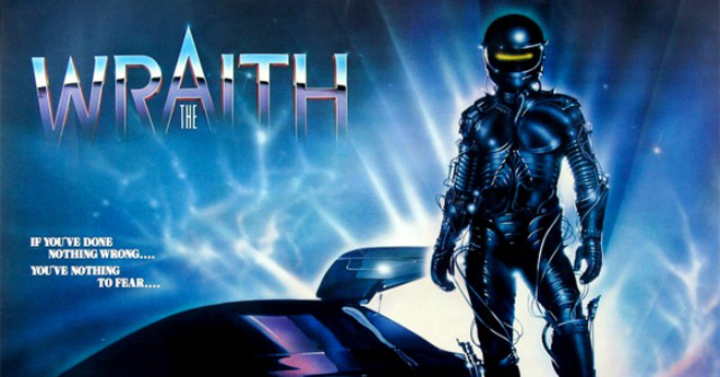 A38 Ship's very own synthwave party series, Demogorgon, closes the spring season with an exclusive line-up, featuring Das Mörtal, who worked on the soundtrack of Hotline Miami II; Dan Terminus, known for his hard-charging beats and chainsaw analog synth basslines; Perturbator-collaborator Tommy '86, a rising star of the genre and Reznyck, whose sound has been described as "outrun electro on steroids".
Active since 2011, the retrosynth scene quickly took notice of Tommy '86 for his high-quality, pulsating, italo disco sounds. He has released several albums and EPs, dusting off the prototypical production styles of the '80s blended together with a modern touch. Tommy '86 has also collaborated with Perturbator on his Sexualizer EP and with Dan Terminus on his album Stratospheric Cannon Symphony.
Growing up with the sounds of the 90s (in particular Daft Punk), Tommy '86 later discovered the musical universe of the 80s through his parents' vinyl and cassette tape collections. His electronic inspirations suddenly expanded to a wide berth – from Jean-Michel Jarre to Daft Punk, from College to Kraftwerk, from Lifelike to Phoenix.
Since his latest EP, Tommy '86 has experimented with distortion to see where it would take him. And, the experimentation has taken on a life of its own, leading him to lands far beyond any of his previous works. Surpassing all clones within the quickly rising darksynth scene, he has churned out one of the best darksynth entries to date – "Transhumanism." With this album, Tommy '86 unveils a new side of himself that enchants and surprises at every turn.
Hailing from the legendary land of the binary masters, Dan Terminus arrived triumphantly at the retrosynth scene a few years ago. Just like other pioneers of the scene like Perturbator and GosT, he's just as inspired by metal as he is by Vangelis or Jarre. Each of his releases has a unique theme and sonic style and with his latest album to date, The Wrath Of The Code, he has chosen to focus on heaviness and speed. "It's metal, just arranged for non-metal instruments" – as MetalSucks pointed it out. Not a surprise that just like Tommy '86, he is also signed to Blood Music, a Finnish one-man label that focuses on all the different genres of extreme metal.
Formerly known as Elektro-boy, Cristóbal Cortes divides his music into two distinctive projects. As Buttonsinker, he makes experimental, ambient and minimalistic soundscapes, while Das Mörtal is the more uplifting electro, new wave and techno side of his work, weaving together synthpad compositions that perfectly embody the rich melancholy and delicate fantasy of the 1980s. The artist behind a large part of the Hotline Miami II soundtrack brings together the best elements of Berlin's techno scene and 80s movie soundtracks: driving beats and rich, expansive synths.
Reznyck has a very original punk and nihilistic approach to the music of the 80s; it's very violent and brutal, truly unique within the new electro retrowave/horrorwave scene. Imagine the lovechild of Kavinsky and Skinny Puppy, but on steroids, and you have an idea. But even that can't prepare you for what he will unleash above the Danube – you have to experience it.