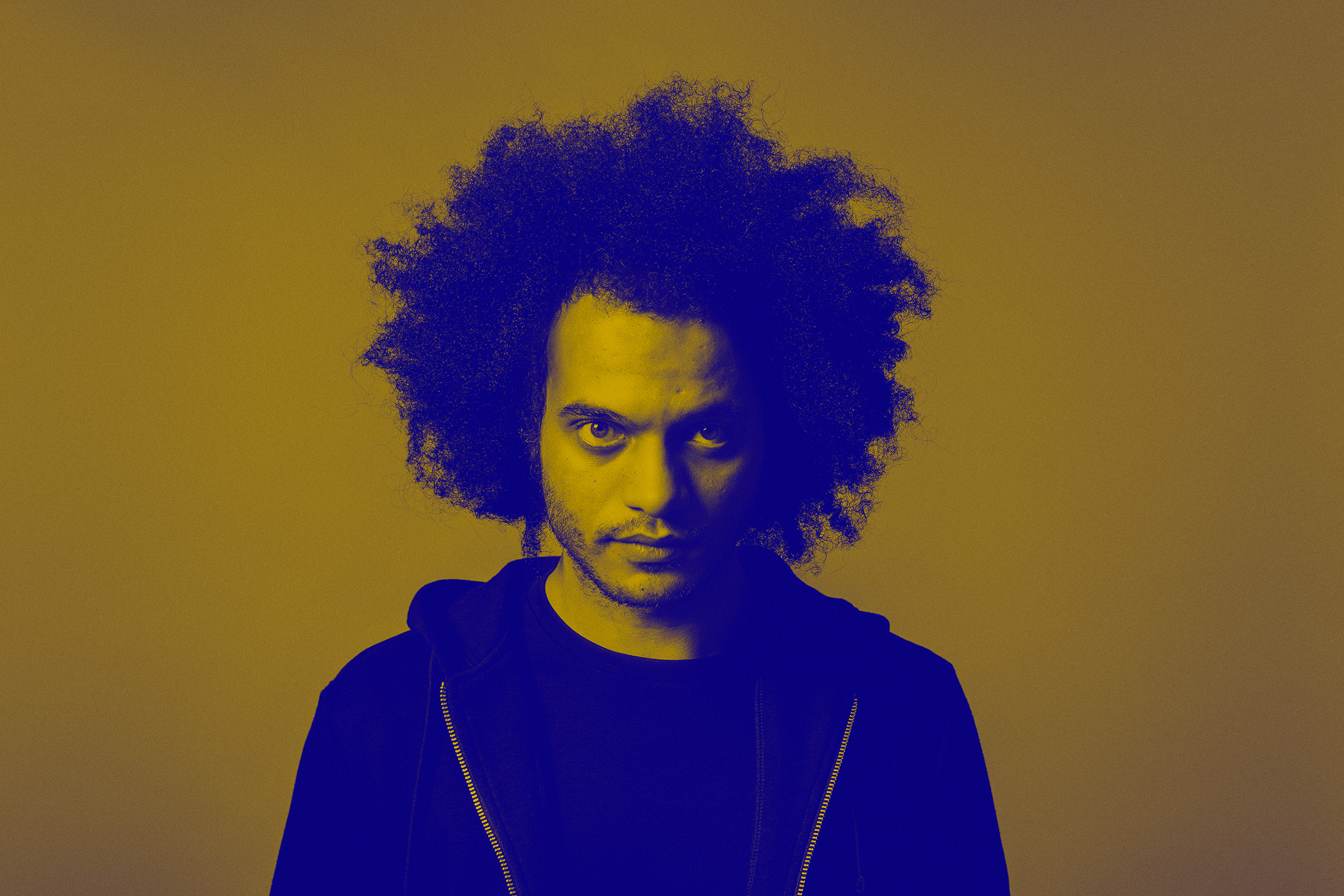 Imagine this: Django sacrifices a goat on stage while intimidating slave chants roar and screeching guitar riffs burn in the background. Then the rhythmic chain rattling evoking a satanic summoning makes way for the eerily familiar melodies of Norwegian black metal. While it might sound strange or even over-the-top, believe us: Manuel Gagneux's Zeal & Ardor is exactly like that and he doesn't joke when he invites you to the transcendent, transfiguring satanic spirituals that will tear apart the souls of those who dare to descend into the belly of A38 Ship on September 27.
"Nothing released this year is as strange, inscrutable or wonderful than Zeal & Ardor's Devil Is Fine" – extols Rolling Stone magazine, hailing the debut album as "a dream world of infinite possibilities." The creation of Swiss-American songwriter/soundscaper Manuel Gagneux, Devil Is Fine is an artistic artefact like no other, a meld of black metal, field recordings, Delta blues, jazz, ring shouts, music box melodies, glitchy hip-hop beats, soul and gospel, brought together in the service of The One With Horns. It is the most provocative, challenging, innovative and utterly individual album of the year, a recording which obliterates genre boundaries and creates a dark, diabolical universe all its own.
"It's like walking through slave-era America and seeing a chain gang in the woods practising Satanic rituals," says Manuel Gagneux, offering a glimpse into the compelling world conjured by Devil Is Fine. "Imagine if slaves in America had rejected Christianity and embraced Satanism instead, if instead of being forced to accept the 'will of God', they had chosen defiance and rebellion and the power of Satan. That's the world in which the album is rooted."
The concept underpinning Devil Is Fine originally came to Gagneux via an unconventional route, namely the messageboards of the notorious 4chan website. In 2014, while living in Harlem, New York, making music as Birdmask, Gagneux would post anonymously on the bulletin board's music threads, inviting forum members to suggest disparate musical genres which he would endeavour to splice together in 30 minutes or less to create new songs: one such entreaty led a community member to propose that the Swiss musician combine black metal with "nigger music", a wilfully offensive and obnoxious provocation which Gagneux nonetheless considered "a thematically interesting idea" to pursue.
"Was I offended?" he asks, addressing the crude racism of the original posting, since he himself is African-American. "No, because it's 4chan, and to take offence there is to give the idiots and the bigots a power and influence they do not deserve. But when I considered the idea, I saw a certain defiance in spirit and attitude in the slave spirituals and work songs that I could relate to the defiance in Norwegian black metal towards Christianity and the destruction of their original environment. And so that was the starting point for the experiment."
A fan of black metal from his teenage years – "It was the most extreme music I'd ever heard," he says, "and as an isolated, lonely teen I thought 'I can only be understood by these people'" – Gagneux began immersing himself in the historic recordings of work songs, Spirituals and prison chants collected by archivist, folklorist and ethnomusicologist Alan Lomax and his father John Lomax for the Library of Congress in Washington DC. Combining these source materials with his love of maverick musical talents from Tom Waits to Portishead, Captain Beefheart to Mr Bungle, his own bespoke musical vision began to take shape.
Update: időközben elérhető a Gagneux-vel készült kisfilmünk is az A38 Hajó fő YouTube-csatornáján:

"Though there's often no instrumentation at all on those Lomax recordings, there's always a real heavy implied rhythm in those chants, a syncopation that tears at your heartstrings and makes you nod your head," he says. "It's so beautiful and so spiritual that I kinda wanted to steal it. And I've always loved musicians who create their own worlds, who write songs like others write stories, and draw you into their universe. So that was the challenge for me with Zeal & Ardor."
With striking artwork featuring Robert Smalls, a heroic escaped Civil War-era slave turned pioneering US politician, the result is one of the most original, bold and subversive recordings ever to emerge from the black metal scene. From the raw, hypnotic, call and response Satan-praising exhortations of the title track to the sinister, jazzy, Bayou swamp grooves of What Is A Killer Like You Gonna Do Here? via the chamber music versus icy blastbeats of Come On Down and the beautifully disorientating three-part Sacrilegium suite, Devil Is Fine is a superlative artistic statement which marks Zeal & Ardor as one of the most inventive new voices in underground music. "There are many, many experimental music— metal, noise, and otherwise—albums out there, but none of them sound quite as human as this one," noted Noisey approvingly. And in September, you'll have the chance to experience it firsthand.