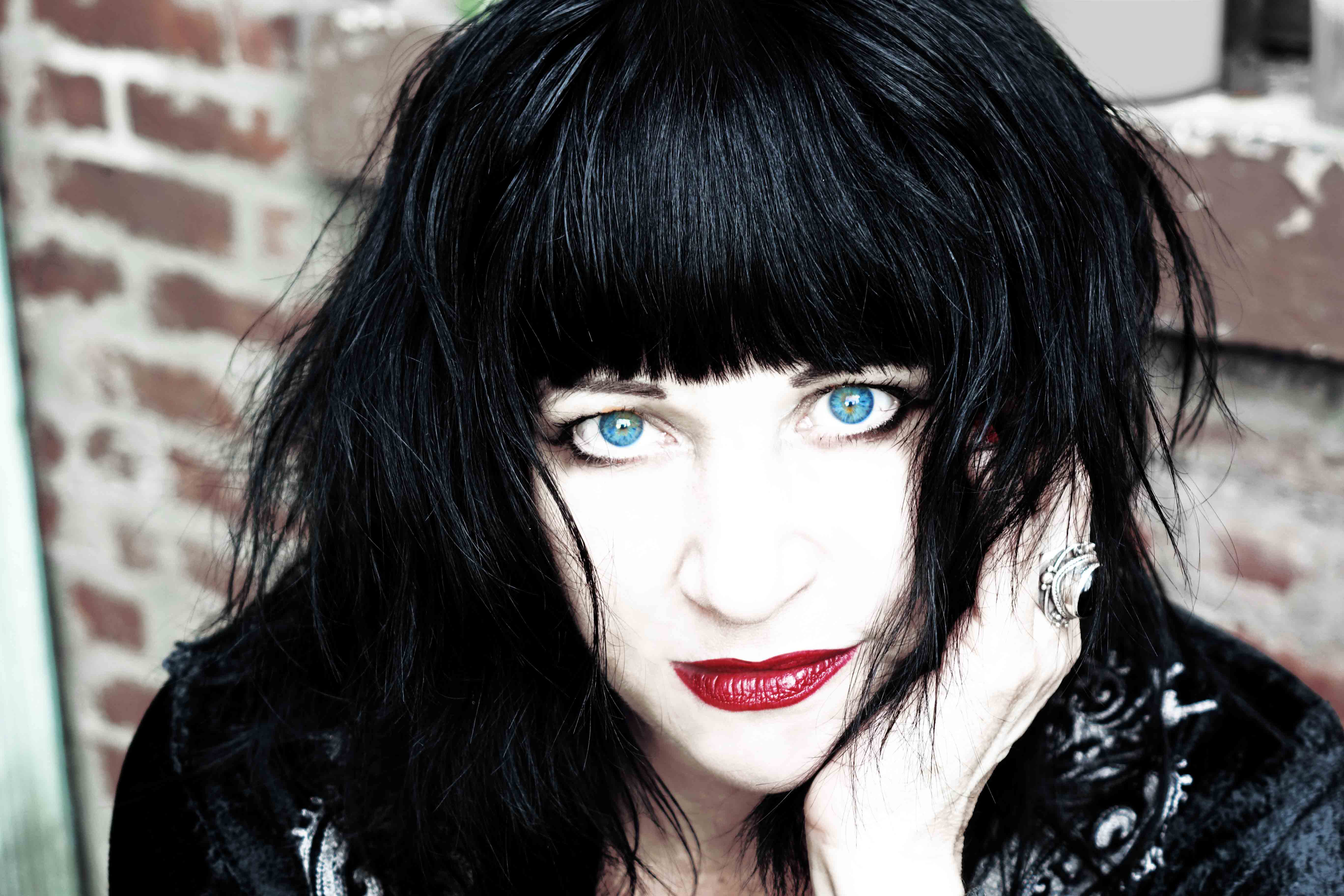 Lydia Lunch, one of the leading figures of the New York No Wave scene is back in Budapest with her Big Sexy Noise. Last year Lydia Lunch performed on the A38 Ship with her reminiscent project Retrovirus, now she is backed by the Gallon Drunk's frontman James Johnston and the drummer Ian White. We interviewed Lydia about living, art, actual political issues and future plans.
Last time we spoke you were still living in Barcelona. Now I hear that you are moving back to US. Why have you decided to do so?
I am very nomadic at the moment. I am in NYC, LA, Barcelona, Louisville Kentucky and on the road in Europe as often as possible. I am presently working with Big Sexy Noise, Cypress Grove, Medusa's Bed and of course RETROVIRUS. So I go where it takes me. I start to get crazy if I stay in one place for more than 2 weeks at a time. This is a new phase for me. I'm enjoying it.
When you left the United States, it was partly a protest against the Bush administration, but than Obama was not a solution either. Now the Republicans won control of US Senate in midterm elections. What are your main concerns today?
It is corrupt, duplicitous, arrogant and not to be trusted. It starts wars to steal natural resourses from other countries, commits genocide on a mass scale, gives contracts to the war profiteers who destroy and then are paid to reconstruct (Halliburton…) although they rarely do so until corporate interest have something to gain from rebuilding- creating immense disasters for which it then blames the people that rise up against this perverse colonization when all else has failed. It's addiction to data gathering is insane…but then the guilty are always suspicious. It spends trillions of dollars on war, when 35 percent of the American population is on food stamps. The combined population of Italy, France & Spain wouldn't equal how many poor people there are in America. Our dirty little secret as we ram a Hollywood version of a reality that does not exist down the rest of the world's throats. America has more prisoners than Russia or China. In other words….little has changed since I began to complain under the rule of that fool Ronald Reagan. Like so many countries right now run by banksters, corporate kleptomaniacs and ruthless dictators, the people are great, the politics- atrocious. – You travel a lot in Europe and recently you toured Latin America.
What are the most interesting places/cities for you as an artist?
Any place I haven't already played. Columbia was amazing. I feel the people really understood what I have been trying to get across for decades. Their spirit is amazing. Very positive considering their recent history. I felt a kinship with the people because for some reason, although I often lash out against how shitty the situation is in the world, especially as exported from the USA…I still remain unflinching in my conviction that the individual matters, there are great people everywhere, that art is the salve to the universal wound…and that pleasure shall remain my ultimate rebellion against these harbingers of death and destruction.
Last year you played in Budapest with Retrovirus, now you are coming with Big Sexy Noise that consists of James Johnston and Ian White of Gallon Drunk. What do you like the most about these two musicians?
Big Sexy Noise is just that. It's loud, hot, nasty fun. As musicians they are tight as hell, they rock, they get my weird sense of humor…they are extremely sweet, fun and talented. I needed to have a rock band that expressed a raunchy rebellious spirit to offset all the other heavy bullshit I deal with in the spoken word especially.
Do you often meet people from the No Wave scene during your tours and what was the last time you talked to James Chance?
I meet them in New York. I'm very good friends with Connie Berg who was in Mars from No New York. I saw her two weeks ago. Mark Cunningham the bassist lives in Barcelona. I see him quite often. Adele Bertei from The Contortions lives in LA. We're very close. James Chance I saw about a year ago.
What are your future plans for both Retrovirus and Big Sexy Noise? Are you planning any new record releases, books or spoken word performances in 2015?
Retrovirus records Nov 24 and will release an LP in 2015 on Rustblade Records. Tim Dahl, Bob Bert, Weasel Walter…an incredible band. They really have helped to bring new life to my musical schizophrenia. It's great to revisit my back catalogue as most of it was rarely ever played live. The music is brutal, beautiful, dark yet somehow still uplifting. I think our dedication to throwing down as hard as we can comes through. I'd love to do another Big Sexy Noise LP. Gallon Drunk have been busy promoting their last LP, which was fantastic.I'm working on 2 new books, I just recorded 4 hours of improv music with Medusa's Bed in Vienna for ORF Radio which will come out next year. But mostly I'm concentrating on getting all my archives in order in the hopes of placing them in a University where everything can be digitized and available for who ever is interested. I have an incredible amount of live shows, both spoken word and music. Thousand of pages of texts. Hundreds of photographs both by me and of me, and it's important that I organize all of this now, because it's just too damn much work for anyone else. Weasel Walter has been helping me with this. As an expert in all things No Wave.I'll have a big exhibition in NYC in May of my photography and some archival materials.
What was the weirdet compliment you ever got?
Actually it was meant to be an insult. Said by Mike Gira. He called me Walking Pornography. I loved it. hahahahah
In this case, if you could direct of a pornographic movie today, how would the script look like and who would be the actors/actresses?
You, me and a cast of thousands. Everyone writing a ten second scene in order to for once show the true range of human sexuality, in all it's glorious, gory, outlandish absurdity. Now…when I call action… What is it exactly YOU WOULD DO????