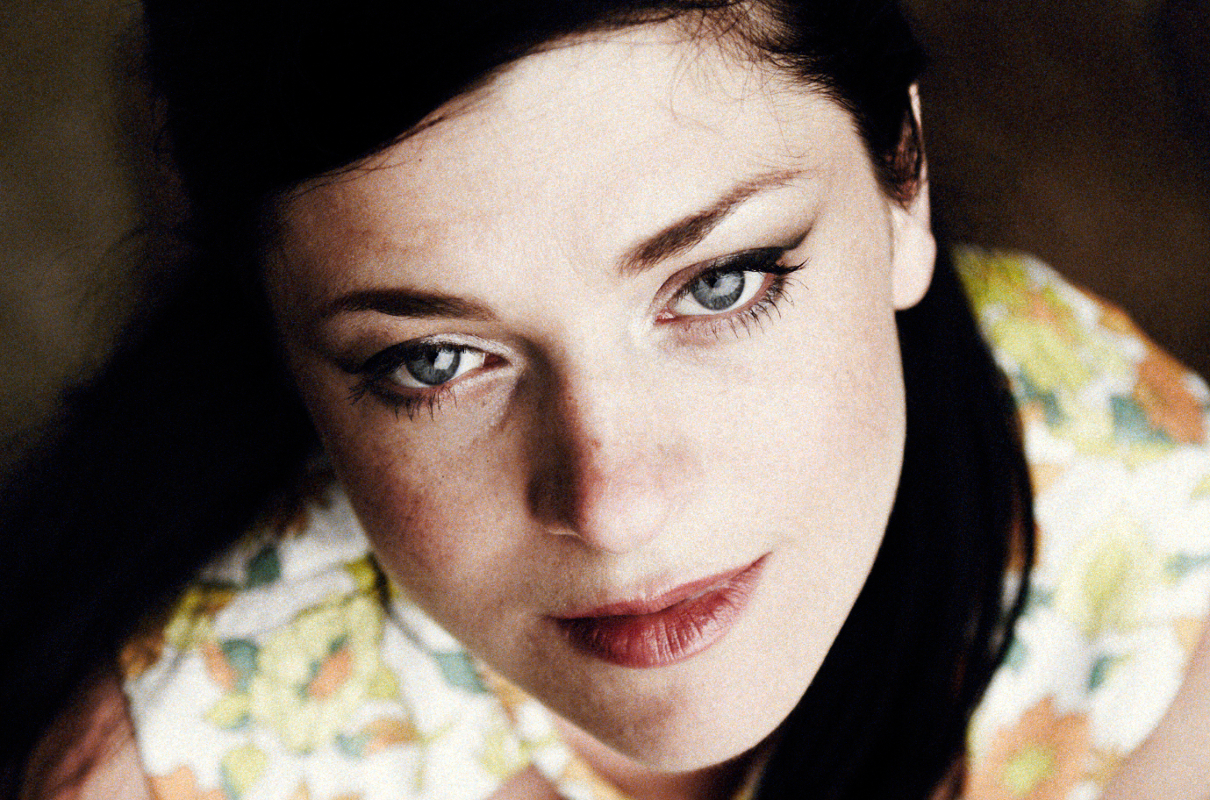 Born in England, living in Berlin, Gemma Ray is one of the most suggestive singer-songwriters of the European scene. Mixing elements of blues, art-pop, girl-pop, folk, gloomy film-soundtracks, "pop noir", she's just like a never seen actress from a Lynch- or Tarantino-movie. A38 Ship welcomes Gemma Ray on March 11 in the intimate exhibition space of the Ship. (Read here the Hungarian version)
You were born and raised in Essex (England). What were your main music influences?
I was mostly influenced by the friends I played with. We had two demountable rehearsal rooms between about 8 of us in the back of a scrapyard, and we would improvise, form bands and hangout. We turned the rooms into these little psychedelic portals and playing music was just something we did everyday and taught each other how to play – It was a great introduction to music for me.
Now you are living in Berlin in a completely new environment. What were the main reasons for you moving to Germany?
It was actually a serendipitous thing, where my boyfriend and I were touring in the States, and had no place to live in London anymore as we were on tour so much. An old friend came to our NY show, and asked if we knew anyone who would want to sublet his Berlin flat… so we said… yes.
This time you will be touring Europe with your new record Milk For Your Motors. It received very positive reviews from the press and there are some really intriguing guest musicians, like Alan Vega from Suicide. How different was the working process on your new record?
Mainly it differed because there were long fermentation periods between the stages of recording which was a new and slightly frustrating experience for me, as I would normally finish a record in a few weeks. It felt like an itch that lasted a year or so. This was mainly due to using an orchestra, tricky scheduling and also budget restraints. It became a bit of a monster! But this period of waiting did inform my working process and made it a very different experience which encouraged much growth, both musically and personally – which is a really important part of making a record for me.
In 2009 you released a record called It's a Shame About Gemma Ray which consisted of cover songs, including a merging of Sonic Youth's Drunken Butterfly and Krzysztof Komeda's score for Rosemary's Baby. How came the idea to merge these two compositions?
I was working on arrangements for the covers record in my spare room in London. I really wanted to do something with the Rosemary's Baby theme. As I was playing around, the words from an open a book with the lyrics for Drunken Butterfly literally jumped up from the page and settled into this melody. (I was also messing around with trying to re-interpret some Sonic Youth songs). So there was no big hidden meaning, but I liked the feel of them and how they took on the form of another kind of female protagonist in my head – it became a whole new story in a different film. I think this formed the seedlings of the strange shadowy lady that appeared in my fantasy soundtrack record Down Baby Down.
Talking about Rosemary's Baby, your music has a very cinematic, visual effect and your style is often described as pop noir. Do you agree with that? If yes, what are your favourite movies, who are your favourite directors?
I don't really try to describe my music, but yes, music is a very visual thing for me – maybe because I grew up obsessed with drawing and painting, much more so than music.
I played a party last night for Wim Wenders in celebration of his Golden Bear award, which was a huge honour and have been really inspired by diving into his work recently. So, right now, I would definitely say Wim Wenders – I also recently sung on a soundtrack of his which was also a big honour.
It's difficult to say one favourite anything – but I have always felt a real affinity with Robin Hardy's The Wicker Man.
Your sound and your stage costumes are filled with vintage feeling. Vintage philosophy is not only about nostalgia, but about searching and finding. What does searching means for you, both in terms of music and clothes?
I don't have a deliberate vintage aesthetic, I just like things that find me, and vintage clothes and guitars often do. I like stumbling across lost and forgotten objects and giving them a new lease of life – I'm more of a beacon for these things than a searcher for a certain kind of look or sound. I just keep my eyes and mind open and see what happens.
In Budapest your guitar player will be Ned Collette and he will be also your support act. Telling the truth I didn't know him before, but after checking his solo works on the net, I was amazed. Please, tell us a few words about him and how did you guys meet.
Ned may play some bass and keyboards for me but not guitar (I'm a guitarist), which will be a cool experiment. I met Ned in Berlin, and we share the same record label (Bronze Rat Records) which has consistently great taste, the perfect beacon to follow in this sometimes confusingly cluttered world. We just toured Spain together (also with his band Wirewalker) and it worked out great.
And finally a weird question. There is a German heavy metal band called Gamma Ray. Have you ever been сonfused with them?
Yes, I played the Troubadour in LA and my name was misspelled with an 'A' outside! But I quite like this confusion – I was thinking of asking them to do a split 7" with me where we cover each others songs, but I need to have a think about which one to do… Any suggestions?