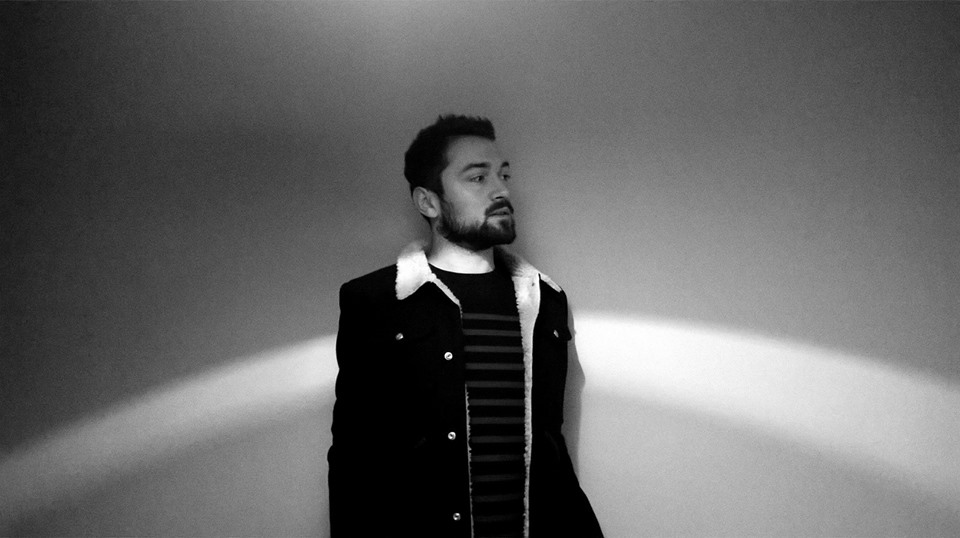 A38 Ship is a proud member of Liveurope, an initiative supporting concert venues in their efforts to promote up-and-coming European artists. But how it started, what are the hardships about it and what the future holds for it? We've asked the initiative'scoordinator, Fabien Miclet about it.
How did the whole Liveurope project started?
The genesis – let's call it like this – of Liveurope, dates back to the winter of 2011. That was the first time Ancienne Belgique and I really talked about Liveurope. They were interested in cooperating with international concert venues, creating an initiative like one that already exists and that has been around for twenty five years in the cinema sector: European Cinemas. The motivation behind Ancient Belgique's will to cooperate with other venues was that if it works for cinemas, why wouldn't it work for concert venues? So we started talking about it and Ancienne Belgique contacted other venues they thought are like-minded: same philosophy, programming, and approach to European artists. Next, we talked to Rockhal in Luxembourg and soon after, we discussed to include Sala Apolo in Barcelona. Every time we talked to a club, they were extremely enthusiastic about putting together a collaboration at a European scale. So many venues wanted support to push forward and encourage the programming of emerging European artists that we decided to apply for European money, specifically for funds from the Creative Europe project of the European Union, which supports cultural collaborations across Europe. That was it, the genesis. By the end of 2013, we had thirteen concert venues on board and we thought it's the right time to apply for grants from the European Union. We prepared an application and presented it in March 2014, and finally received the green light from the European Comission to launch Liveurope in September 2014.

A bit less than a year has passed since, what are your experiences about Liveurope?
Well, many different things. It's unprecedented that such high-profile venues such as A38 Ship, Village Underground, and Melkweg join forces and learn from each other. That's one of the things that is an added value of Liveurope. We realised is that it's not so much about the money the concert venues get. Money is important, it gives venues room for experimenting and it is a kind of a safety net when it comes to taking risks with emerging European artists. But it's more a collective adventure and the fact that they meet from  time-to-time to discuss European cooperation, to exchange practices and ideas. Of course, another thing we learned is that with this funding mechanism we've put together, we really managed to encourage up-and-coming European bands and we see some results! There is an increase of circulation of these bands within the venues that aren't part of the network and it's apparent after one year that these venues have programmed more emerging European talents than they've used to. So actually, one of the things we've learned that it really works!
Are there any (non-)Hungarian bands that you'd like to work with, but haven't had the chance yet?
It's definitely interesting that you've asked me about the bands… Because what is also important for Liveurope is that all the programmers and all the venues, do the bookings according to their own artistic criteria. The Liveurope coordination unit doesn't have any influence on the artistic side. You at A38 have full autonomy on the bands that you book in context of Liveurope as long as they're European and emerging. But if you put together a list of Hungarian bands that you think that have potential, and suggest this to partners in the network, they'll probably find a band that will work well with their programme, that fits to their artistic philosophy.
We already know the good things that come with Liveurope, but what are the obstacles, that make things harder?
For us, the biggest challenge is that it's a new initiative that wasn't started a very long time ago. So, in the venues, there is enthusiasm to take these risks and try to programme acts that they wouldn't include if the project didn't exist. As we see, this works very well, but our challenge is to communicate this and to spread the message across thirteen countries with different mentalities, languages, approaches to culture, music, and the live music industry. It's a challenge to communicate the same message across all countries and make the public in the audience aware that Liveurope is a great initiative that greatly helps all these venues. We're taking into account thirteen different points of views. We now have a harmonized communication policy, and ask all venues to promote bands they book in the context of Liveurope in a certain way, but of course, they have to communicate in their own way, as they know their audiences and what works and what doesn't in terms of marketing, promotion and communication – and that's something we at the coordination unit don't have much influence on.