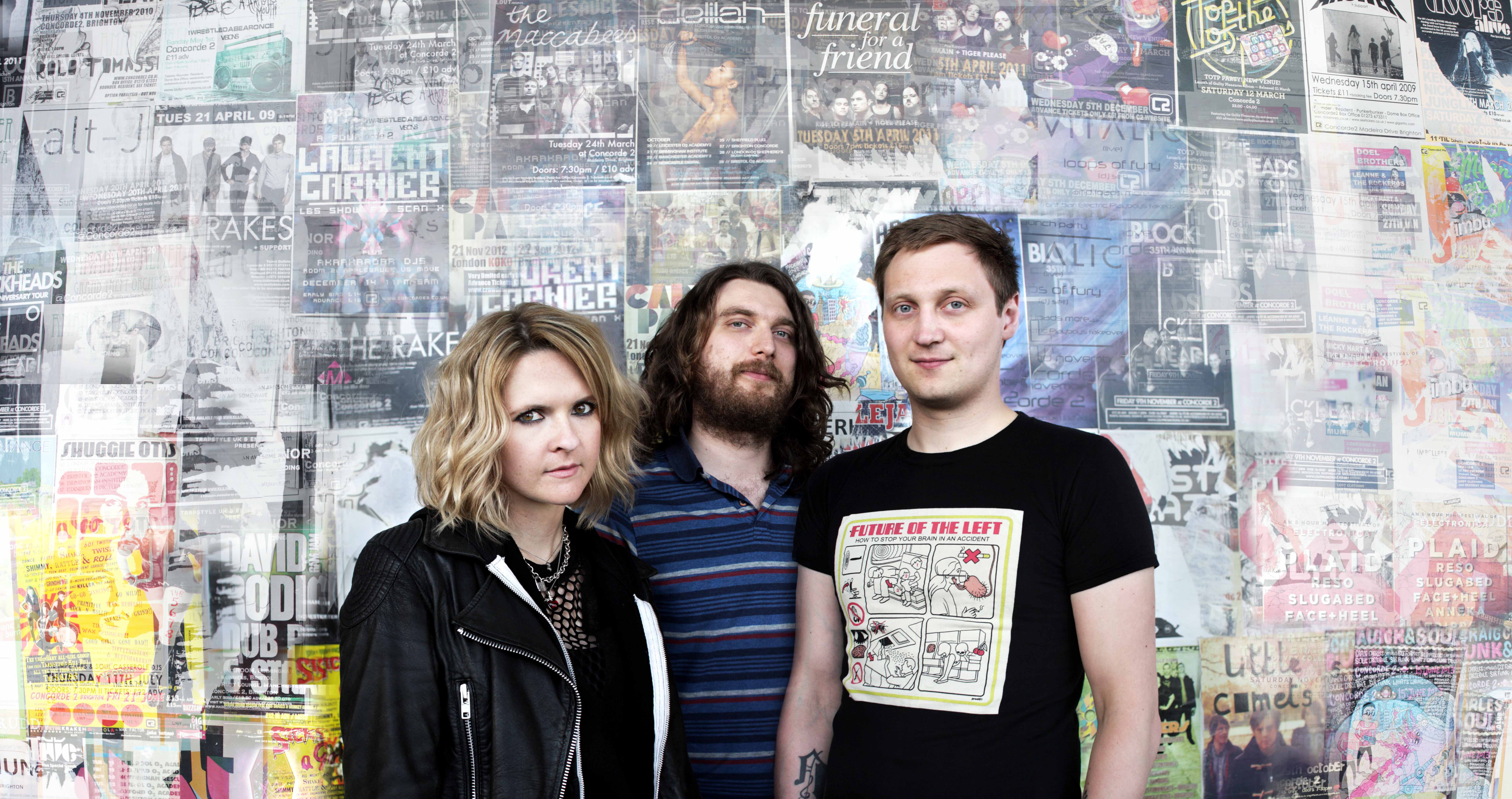 The Subways have been a force of nature in rock for a decade now. With a youthful exuberance in all that they do and universal tales of love, loss and breaking free, their new self-titled record may well just be the full realisation of all that they're capable of – and on December 10, they'll showcase it to their Hungarian fans. We've sat down for a chat with bassist-vocalist Charlotte Cooper to talk about their previous concerts in Budapest, self-producing their latest record and a lot more.
You've already played in Budapest and at A38 Ship a number of times. What kind of memories do you have about those concerts?
They are always crazy! We have some great memories from the A38 and we're really excited to be coming back again!
Your forthcoming concert at the A38 Ship will be recorded and released next year. How did that idea came? Can we expect something special from the gig because of this?
We've been wanting to release a live album or DVD for a while now and so we're going to film the show, as we know the Hungarian fans will go crazy for us! We've not entirely decided what to do with the footage yet, but keep an eye out next year!
Is there a way in which the Hungarian fans are different from the others?
Hungary will always be a special place for us to play and Sziget is one of my favourite summer festivals. The atmosphere of the shows is always amazing!
 Illustrations and other art for your fourth album were created by a Hungarian artist/designer, Krisztina Óré aka Zash Ore. How did that collaboration came?
Zash has been awesome! She posted a design for a gig poster on our Facebook page. Billy and I saw it and thought it looked amazing! We had thought about the idea of using our images some how in the artwork but hadn't found quite the right thing. Zash's creations were perfect and the characters haven't really changed at all from the original design.
The Subways was produced entirely by you. How did that idea came? Did you questions yourself as a band more or less because of it?
Billy has always had an interest in production and has made our demos right from the very early days and worked with some local bands. We were lucky enough to work with three incredible producers for our first 3 albums (Ian Broudie, Steven Street and Butch Vig) and Billy learnt a lot from them, often sitting in on the mixing process. With our 4th album he felt ready to take on the task himself and Josh and I had full faith in him.
Do you think that your next album will be self-produced too or you'll getting back to working with a producer?
We had a great time producing this album ourselves, with Billy at the helm and I think we'll definitely go down this route again. You have to take all opportunities that come your way though and if an incredible producer got in touch, we'd definitely think about it.
It has been noted in your bio that this new album is a new chapter for you and that it reconnects you three to where you had been in your early days. What is this specific new chapter and why did you separate?
I think that refers more to us going back to what we really love about music; the energy and enthusiasm we had in the early days. We were just three kids rocking out and making a load of noise. Although we've always loved what we do and our enthusiasm for being on the road has never decreased, we just felt we needed to look back to the start, to the vibe we had when writing the Young For Eternity songs.
Your first album, Young For Eternity turned ten years old this year. Looking back at it, how do you think your sound has changed over the years?
We sound so young on our first album! It's so funny to hear it now as we've matured a lot musically and vocally. But that was us at 18, doing the best we could back then.
You have played thousands of concerts since you've formed, yet you still rip the stage up and put on a great show every time. What keeps you inspired?
We just genuinely love what we do! There is no greater thrill than going on stage and seeing the response of an awesome crowd.
Do you still consider yourself a punk(-rock) band? What does the genre mean to you?
Punk rock has many different meanings and is open to a lot of different interpretations. I think we're just a band who loves being on tour and on stage and I guess there's something pretty punk rock about that.
Billy sometimes holds acoustic concerts like he did at this year's 2000 Trees Festival. Have you ever thought about releasing an acoustic album?
It's definitely a possibility for us. Most of our songs originate with Billy and an acoustic guitar so it would be fun to try an entire album like that.
Recently Billy has been campaigning quite heavily on Twitter for more females in rock music. Did you ever received sexist comments because of Charlotte? What advice would you give to fellow ladies who want to get involved in music?
There have been comments over the years, although I'm quite lucky to not have received the abuse that some musicians have. There are less female musicians in rock, not just on stage, but off stage too. There are very few touring crew who are female and I think that's a great shame. I think you just have to believe in yourself and not care what the idiots say! That's easier said than done, and certain comments like "she's quite good for a girl" will always hurt, but you have to prove them wrong! I think attitudes are slowly starting to change and there are some awesome very talented girls out there making music at the moment. We have a band called Die Mannequin on tour with us who are incredible! They're playing at the A38, you should definitely check them out!