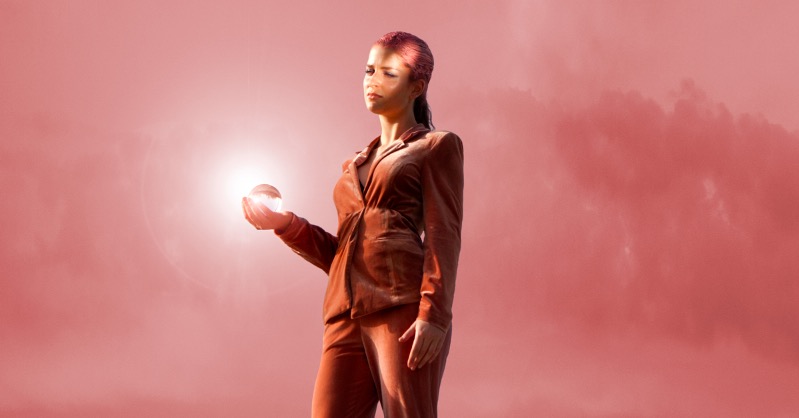 A38 Ship is more than happy to welcome talented international performers who have proved to be successful in their home countries. With the help of Liveurope, we bring to Budapest performers whom we think should get more international recognition. Belgian alt-pop singer, Justine Bourgeus a.k.a. Tsar B just released her self-produced debut album 'The Games I Played', which she will showcase on 23 November on A38 Ship. We asked the singer-producer about her inspirations, her influence on the dancing scene and about her home country.
Tell us about your debut album! What is the history behind it, and what inspired the songs?
I wrote and produced The games I played during the last 3 years. Because of this duration the album contains influences coming out of different periods of my life, all with a spectrum of all sorts of emotions, colours. The album is about the games of love, of inequality, revenge, of fraternization. It literally plays with the seven sins (of the Bible). I was influenced by 90's popstars, painters, baroque composers like Händel, but mostly by my own surroundings.
If somebody listens to your music, it's obvious that you gather inspiration from many styles. Tell us a bit about your musical evolution, how did you end up being Tsar B?
When I was four, I started playing the violin, and inspired by great composers like for example Mozart, I also wanted to become a big classical musician. Once 14, I found out I wanted to do different things with music than just playing scores, playing in different bands until I was 18 and started producing myself, making beats on Logic. That's how Tsar B was born.
Name a few favorite past and contemporary artists of yours!
Björk, Jeff Buckley, Monteverdi, Bach.
You are said to be the next dominatrix of alt-pop. What are your plans after stepping on the throne?
I think I'll forever stay an underground princess, haha. Not a queen. I want to make a lot of new music. In the future you can expect albums inspired by baroque music, or music recorded in the Amazon. But always with my Tsar twist.
You are quite popular in the hip-hop dancing scene. Have you ever danced or you were always more into playing music?
Haha, I definitely am a special dancer. I love moving. But I don't like repeating choreographies. I have a lot of respect for all these dancers , they create beautiful art.
Here in Hungary, we don't hear much about the Belgian music scene. How do you find the local music hub and how it is to be in the music business there?
Belgium owns a lot of great artists. Nowadays, a lot of young artists are conquering loads of hearts in Europe. Its nice, everyone is connected through music and all Belgian artists support each other.
Have you thought about moving elsewhere, or you're 100% sure about staying in your home country?
Yes I did, I love living in Belgium but I like to be in other countries to walk around and get to know people there. I consider moving but only for short periods of time. So I can see the whole world. I'm amazed by the Middle East, the west coast of America, Eastern Europe and Southeast Asia.
What are your expectations from the Budapest show? Have you played in a room before with a river floating outside?
I just can't wait, this sounds like a fairytale.