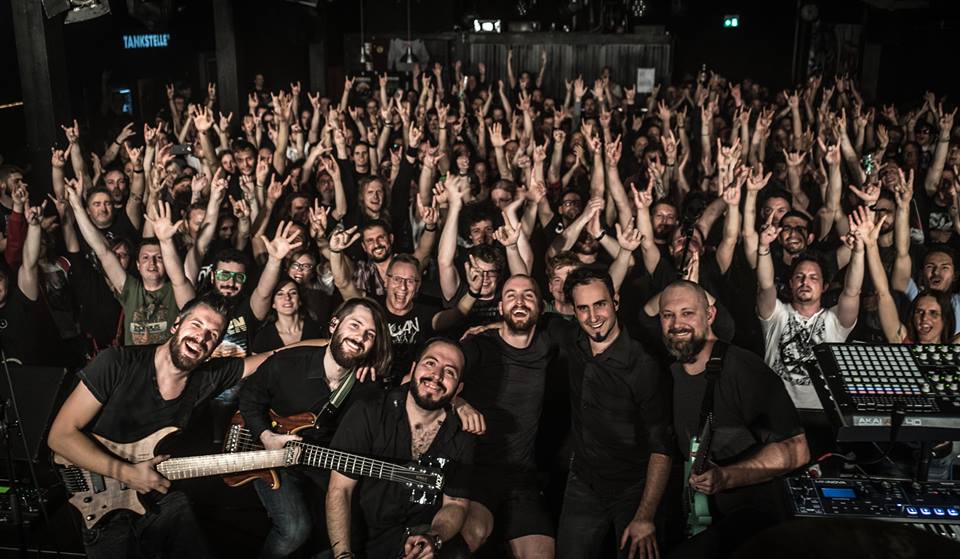 Haken have proven over three previous albums and two EPs that musically, they can do pretty much anything they set their minds to. With their latest release Affinity, and the addition of new bassist Conner Green, they have gone back to the synth-heavy progressive rock of the 80s and presented something that fans of Yes, Toto, Rush or Mike Oldfield will surely keep on repeat. Before their first ever Hungarian concert on April 5, we asked them a few questions.
What was the initial idea for Affinity going into the writing process both musically and lyrically?
Going into the project, we wanted to create an album that highlighted the notion of cogs working together to operate the machine, meaning that we could all place our individual stamp on the music, yet we would need to work more closely as a team than ever before on a Haken record. Initial writing duties were shared equally in an "anything goes" situation and we would give each other the space and freedom for that as well as meeting up and writing original pieces as a band in a studio environment. On previous records, Richard was always writing the initial drafts but this process has evolved in due course. Affinity was the best word to describe the process as we all worked from the same page, aided by having some lyrical themes to base our songs around.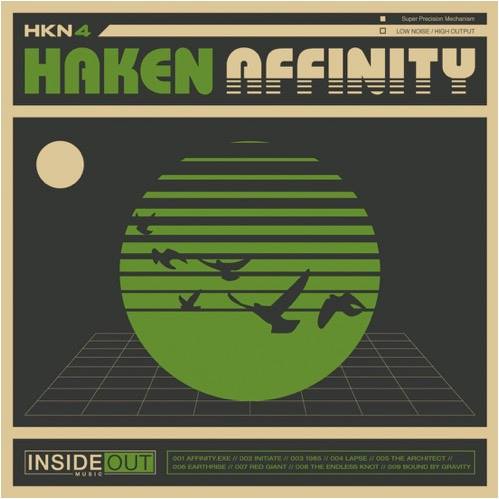 How does that 80s vibe translate to the album as a whole?
Our love for the 80s is very deeply rooted in the band. We incorporated a bit of this vibe albeit more subdued on Eternal Rain from Aquarius and a hint of it is evident on Atlas Stone from the album Mountain. On the whole, that record was more of a homage to the 70s progressive rock movement and so in the spirit of not repeating ourselves, we decided to go all guns blazing with our 80s influences this time. It's as simple as that! We also wanted our lyrical themes to have that 80s sci-fi backdrop so you could say much of the sound design was a necessary tool for putting things into some sort of chronological context. You will hear, as the record evolves the overall sound moves away from that decade and becomes more modern and futuristic.
How does Affinity compare to previous Haken albums?
With each album we're evolving as musicians both on an individual level and as a team, our studio and recording knowledge is improving and as we gain more experience, our grasp of what makes a great composition has become more focused. I always think you're only as good as your last record, so each time we thrive to have made something more powerful and polished. The passion to write great songs hasn't faltered and the quest to include a few unexpected left turns is still one that both challenges and amuses us. Ultimately this is a very different album in what we are trying to do with our sound design, but as a whole, there is still undeniable Haken DNA at its core.
This is the first all new material with Conner Green on bass. How did he impact the writing?
Conner brings the youthfulness which is slowly evading the rest of us and is a major asset to the Haken formula. He is such a force on the bass with an immense talent beyond his years. Simply listen to the record and focus on the bass parts… the music really does all the talking! Ray and Conner play off each other really well and lay a solid foundation for everything on top.
It seems like you and the band have managed to carve out quite a niche without the support of a major record company. What advice would you give others regarding this?
One of the most important elements of the music industry is contacts and connections. Of course, talent, knowledge and skills are absolutely crucial, but what's the point of being the reincarnation of Bach if you're only playing in your bedroom?